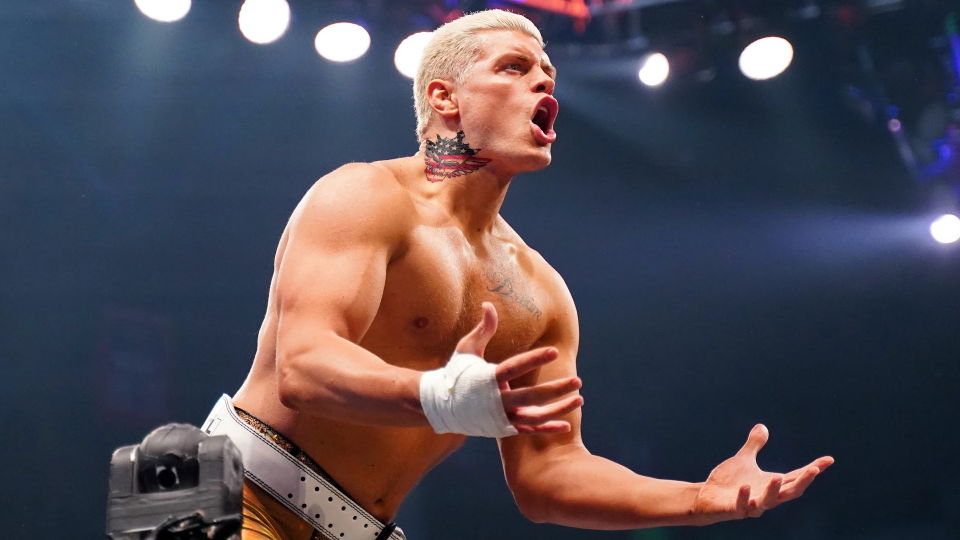 If you've only started watching wrestling in the past few years, you might not be all that aware of Cody's run in WWE, particularly given that his AEW work has eclipsed everything he did under Vince McMahon.
Despite winning the Intercontinental Championship and the tag title a few times, Cody is widely regarded as one of the biggest missed opportunities that WWE was presented with in the past decade.
While he ended his WWE run in his Stardust gimmick, Cody is best remembered for his run as not a man with a star on his face between 2010 and 2012, when a vast majority of fans were pushing for him to get a major push in the company.
Despite taking the blame for the failure of Stardust, Cody has taken to Twitter to call not pushing him during his 2010-2012 run a "crime".
Not pushing Stardust wasn't the crime, the character had broke me and I was a subpar performer under the paint during that period

The crime was not capitalizing on 2010-12 where I was cooking with gas and my live event work was top level consistent

In the end, blame is on me

— Cody (@CodyRhodes) March 25, 2020
Thankfully WWE learned a lot from this and has since pushed everyone that fans liked. Maybe.