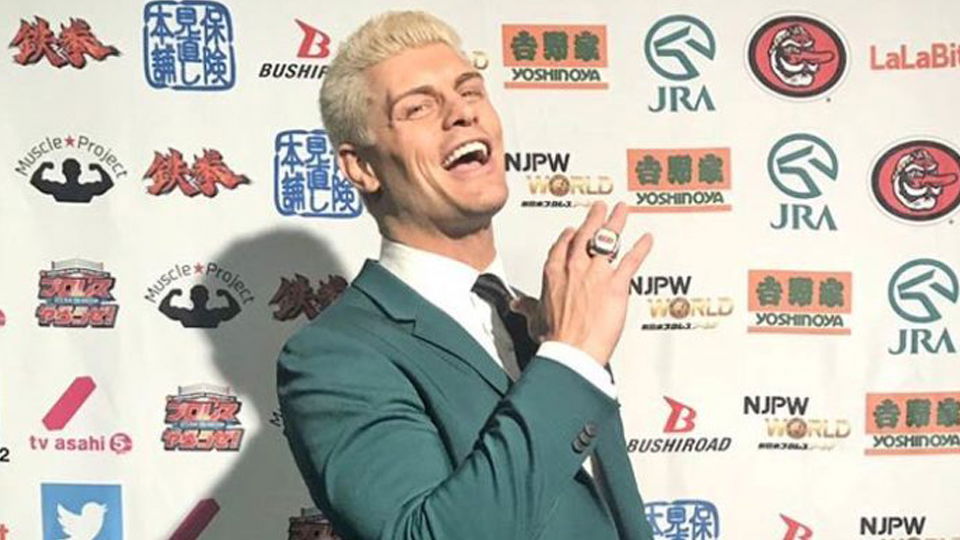 Judging by everything that has happened since her left the company, WWE really didn't know what they had with Cody Rhodes, who in case you missed it has started a new wrestling promotion which is in direct competition with WWE.
Cody recently sat down with Alex McCarthy of TalkSport, and explained that he was supposed to win the coveted Money in the Bank briefcase twice.
"I'm so far removed now I can give you a little bit of detail on this, and I hold no grudges and I'm not sour over it. But the two years prior to that Money in the Bank [2013], I was told I was winning Money in the Bank. This is two years in a row. Two years in a row I was told in advance I was winning Money in the Bank and both times, it changed on the day.

"So, if you guys ever wonder why I get a little spicy every now and then – that's a life-changing decision that you're prepared for that then changes. You have to have very thick skin in wrestling sometimes, mine's not that thick."
Rhodes was odds-on favourite to win the 2013 match, which was eventually won by none other than Damien Sandow, who would go on to drop the belt to John Cena.
The 2012 match was won by Dolph Ziggler, who would go on to defeat Alberto Del Rio to capture the World Heavyweight Championship.
Cody never captured either of WWE's two top belts, but did win six Tag Team Championships and two Intercontinental Championships during his time with the company.