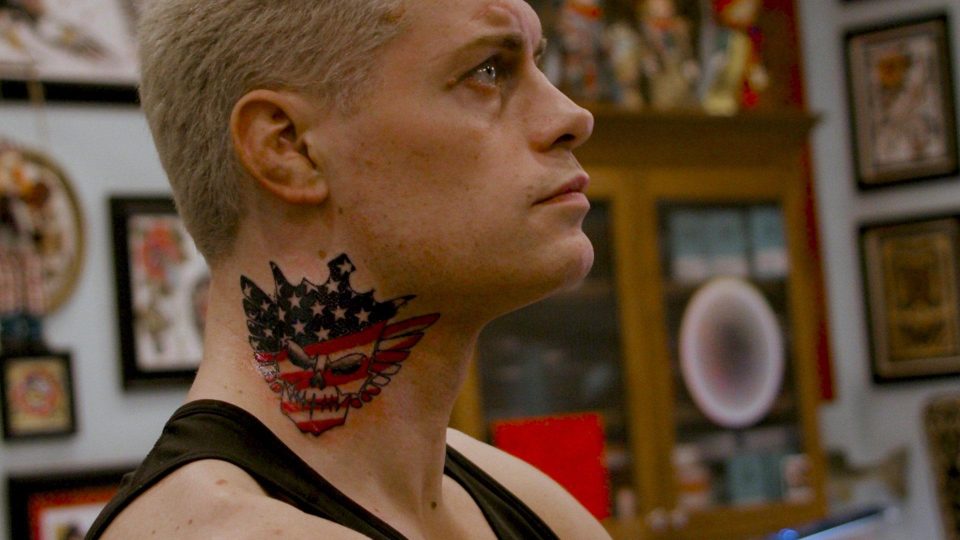 Fans watching AEW: Revolution were horrified during the Cody vs. MJF match, but not because MJF was busted open and bled everywhere.
The reason for their horror was a brand new neck tattoo that Cody debuted, and while some have jumped to Cody's defense, the general opinion has been rather negative.
Even Cody's wife Brandi admitted she doesn't like the ink when talking to press after the show.
"I'm the one person that doesn't like the neck tattoo, I don't like it," Brandi admitted. "I've said it, there it is.

"I know a lot of wives like to be really hands on. My husband makes his own decisions, he's allowed to make his own decisions. So if I decided to do something crazy, he can just let me make my own decisions [laughs]."
AEW owner Tony Khan also commented on Cody's new body art, saying he supported the decision, but admitted it might make life harder for him if he wants movie roles in later life.
"You know, I had a mixed bag. He asked about it and I told him going in that I support him either way. For some mainstream roles, it's gonna make you harder to be Bruce Wayne maybe."
Following the uproar, Cody has now had his say on the tattoo.
In the end it's his body. And if he's not going to judge me for getting a Hogwarts tattoo, I won't judge him for getting this one. We're very close friends.