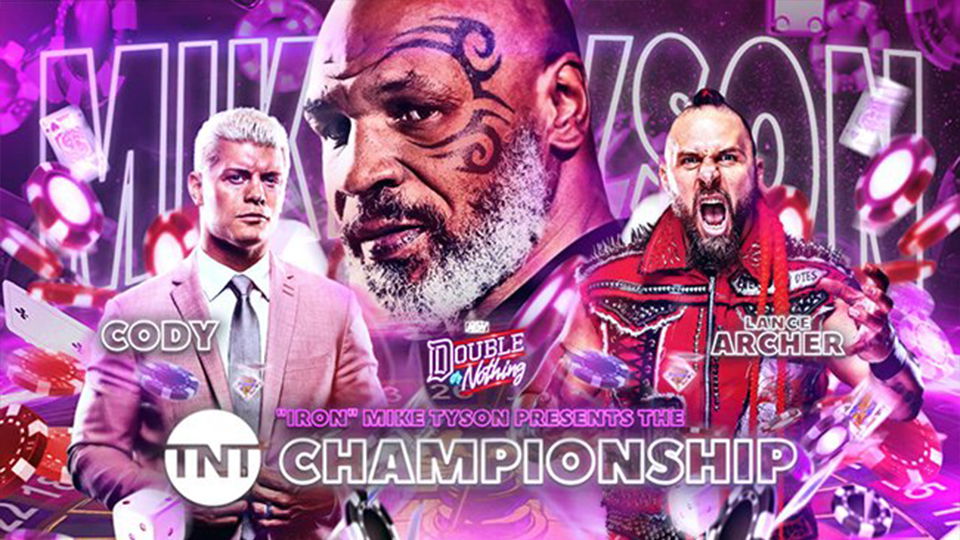 Mike Tyson appears ready to try and make a comeback in boxing. However, he must first appear at AEW Double or Nothing. Tyson is currently scheduled to present the TNT Championship to either Cody or Lance Archer.
Cody took the time to discuss Tyson's upcoming appearance for the company on AEW's media call today. Here is the full quote, courtesy of Fightful:
"Mike Tyson is somebody we met, as a company, at Double or Nothing last year. Over the course of the year, we'd come to really respect him as a fan of what we do. He's a hardcore AEW fan. I would say though, that's one of the last touches that was put on Double or Nothing in terms of 'who will be the one to present the championship.' Someone with the element of prestige, that is what Mike is there to do on Saturday. He will hand the championship to Lance or myself. It's been fun getting to know Mike over the last year."
Tyson is known to be a huge wrestling fan so it is not hard to believe he would want to be involved. He has famously appeared at WWE shows over the years, playing a large role in the main event of WrestleMania XIV.
Are you looking forward to Mike Tyson's appearance at Double or Nothing? Let us know on Twitter!