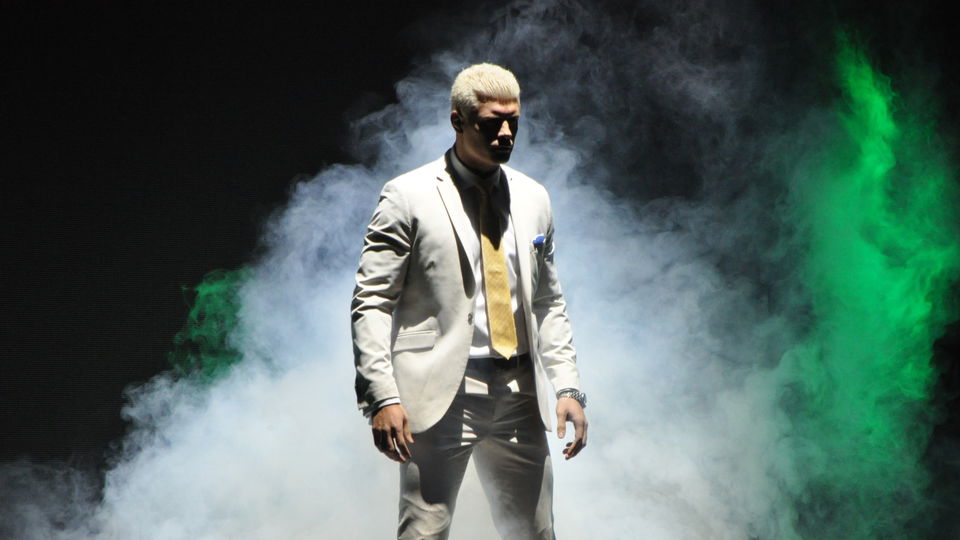 One of the talking points not many people were expecting to come out of Revolution ahead of the event was Cody having a new neck tattoo, but here we are.
And, if we're going by mass reaction, not many people seem to like it.
If you haven't seen it, here it is:
Speaking after the pay-per-view, AEW President and CEO Tony Khan revealed his thoughts on the ink. He said:
"He asked about it and I told him going in I support whatever, but it's a mixed bag. I think for some mainstream roles, it's gonna make it harder for you to be Bruce Wayne, but on the other hand, for a wrestling brand there's so many things you can do. Cody's presentation instincts are off the chart, and the things he's done, like before he got here he was moving in an amazing direction, and before we'd even started AEW I feel like as a wrestler he'd grown so far over the last couple of years since he got out on his own. Here it's evolved so much, so Cody's instincts are great. I told him 'I support whatever you wanna do', but I told him, like I said, there's two sides. I think it could be pretty badass-looking quite frankly for wrestling, but it could also be a little bit of a hindrance if you wanna do certain mainstream roles, but I think he wants to be a badass wrestler, and I think that's pretty cool, so that's awesome.
Brandi was a bit more blunt, simply saying:
"I don't like it. I've said it, there it is. Sorry, I don't like it. I don't.

"I know a lot of wives like to be really hands-on. My husband makes his own decisions. He's allowed to make his own decisions. So, if I decide to do something crazy, he can just let me make my own decisions."
I'm going to whisper here, but I actually think it's pretty cool.