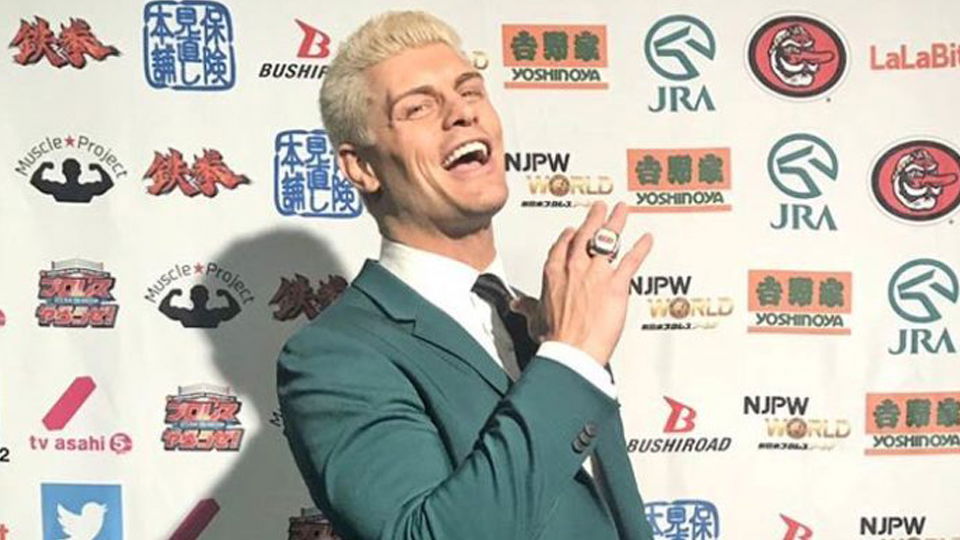 During AEW: Dynamite, the commentary team announced that Cody would be appearing after the show to make a huge announcement. It was a bit of a bait and switch because it seemed it would be tied to wrestling.
Technically, you might argue that it was loosely tied to wrestling. Cody said since he was injured he was supposed to go home. However, he didn't go home.
He's actually been filming a new show. It's the Go Big Show. No, he's not just cheering on Paul Wight. The Go Big Show is some kind of new talent show on TNT.
https://twitter.com/AEWonTNT/status/1303875889483014144?s=20
Cody's role on the show is judging the talent acts on the show. This show isn't like America's Got Talent. The show will feature acts like driving monster trucks, swallowing swords, and other dangerous stunts.
Cody will be joining Jennifer Nettles, Rosario Dawson, and Snoop Dogg as judges. This appears to be what Cody is doing while he's off TV.
Cody has appeared on television before. He had a recurring role on Arrow on CW.