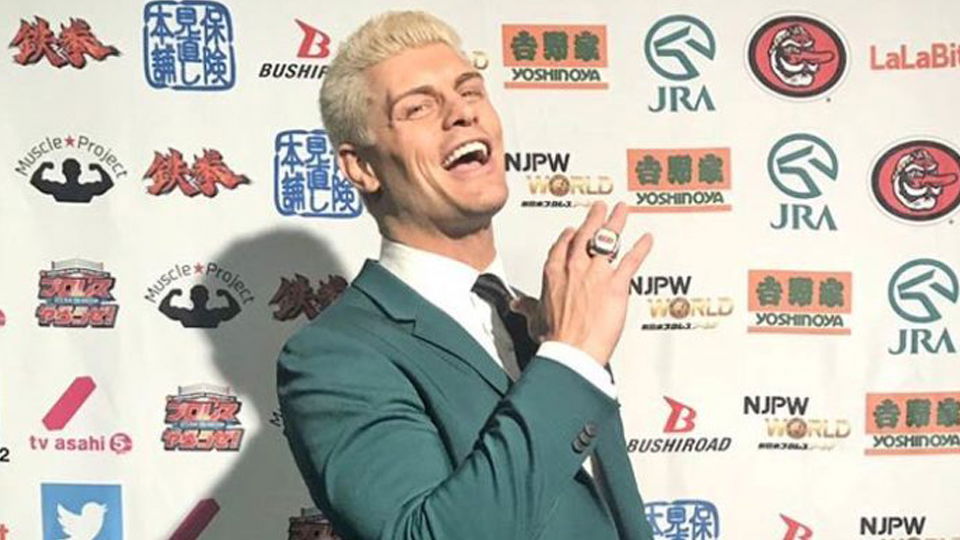 The more that gets posted about it, the more everyone seems to think it's all a work, and to be honest, it is wrestling after all.
For those who aren't caught up on the bizarre story, Chris Jericho reportedly had his AEW Championship belt stolen from him during a trip to Longhorn Steakhouse, which I believe is a steakhouse with long horns.
A police report was shared by AEW, and Chris Jericho has released a statement from a hot tub asking for the belt to be returned, so either it's a work, or they've rather brilliantly turned reality into a storyline.
As usual, Twitter has united to mock Jericho and AEW for the theft. Even AEW vice president Cody has got in on the fun, tweeting:
I prefer Outback Steakhouse

— Cody Rhodes (@CodyRhodes) September 3, 2019
Outback is an Australian themed restaurant, so presumably this is Cody confirming that Buddy Murphy is signing with AEW.
Elsewhere on Twitter, Jericho was mocked by fast food chain Arby's, and even Longhorn Steakhouse has commented.
Hey @IAmJericho, heard some Judas stole your championship belt. We've got plenty of cardboard… want a new one? https://t.co/V5ErXedVjI

— Arby's (@Arbys) September 3, 2019
We take the safety of our guests' property seriously and are doing everything we can to help the local authorities in their efforts. That said, @IAmJericho is a champion with or without his belt.

— LongHorn Steakhouse (@LongHornSteaks) September 3, 2019
If it's a work, it's a very good one.