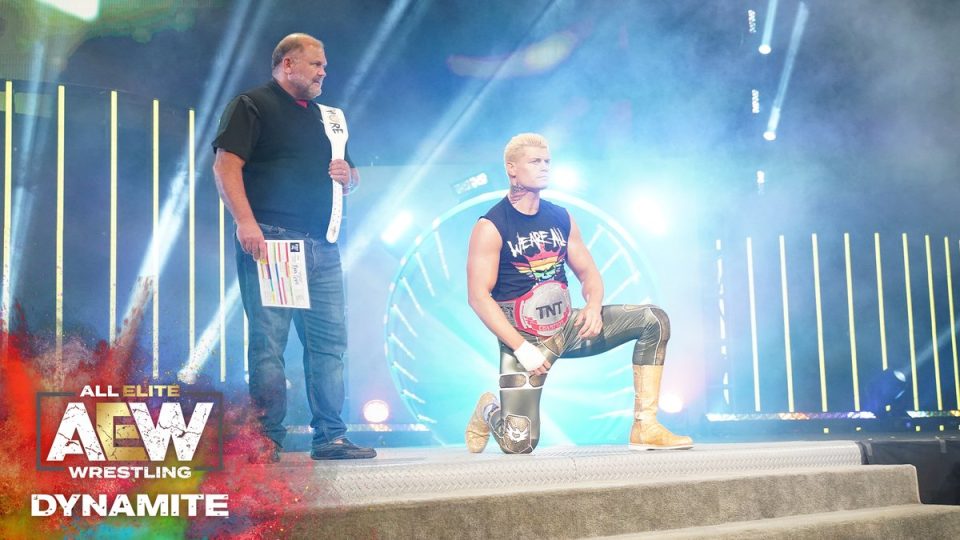 One thing AEW has done during its existence is blur the lines between who's a heel and who's a babyface, and Cody is a prime example.
One week he's battling loveable underdogs such as Jungle Boy and Sonny Kiss, and the next he's in conflict with the likes of Eddie Kingston.
A Twitter user pointed this out, and asked Cody which side he falls into. The TNT Champion replied:
I'm neither. I'm a competitor & a reigning champion. Tired old tropes are even more insulting to the viewer considering I've been on their TV since I was 20. It ain't black and white, it hasn't been in forever. Circumstances of the match dictate who we cheer for, beautiful thing.
Some fans like this shade of grey and prefer the less black and white approach to characters, whereas a perhaps more traditional viewpoint is that there should always be clear good and bad guys.
It's definitely an interesting topic to debate, so be sure to let us know what you think in the replies on Twitter.