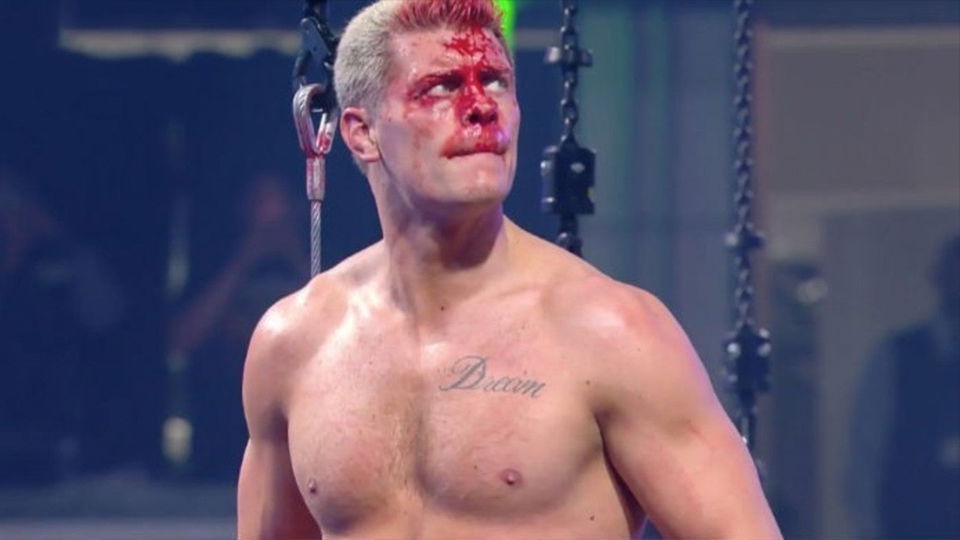 Cody had one of the best moments in the short history of All Elite Wrestling last week. His moonsault from the top of the steel cage was incredible and horrifying. Now, we know Tony Khan was against him doing it.
In an interview with Sports Illustrated, Cody discussed the spot and the reaction of his boss. Here is the quote:
"I ended up with the highest cage I could possibly get, and that cost me. I'm terrified of heights. That's why my eyes are closed.

"The only piece of thinking in my mind was to throw my head back. My body will go where my head will go, that's something John Laurinaitis and Dean Malenko told me when I first started doing the Moonsault. As long as I threw my head back, I knew I'd be OK."

"I thought about it all day. Tony Khan was adamant that I didn't do it. I've never seen a boss like him and how he leads, and the way he cares about his investments. Too many people were trying to talk me out of it. Typically, I'm by the 'Go position' during our show, but I stayed away."
What do you think of Cody's moonsault? Let us know on Twitter!