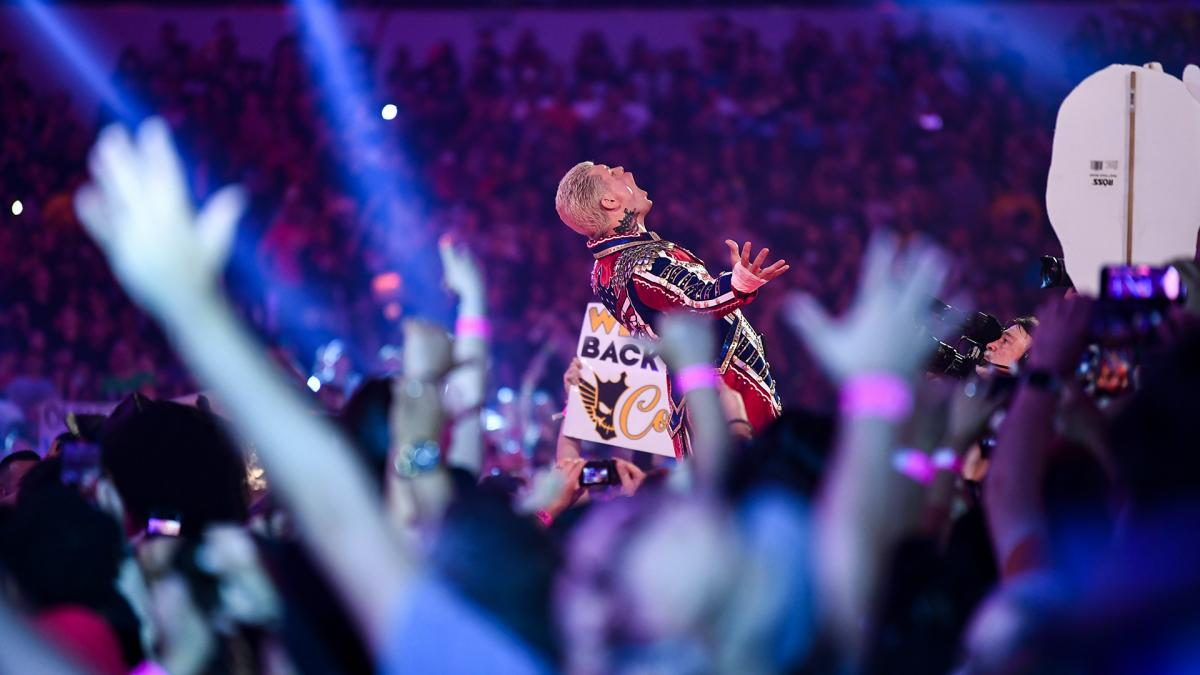 Cody Rhodes revealed the biggest lesson he learned outside of WWE, ahead of his return to the company at WrestleMania 38 Saturday.
Rhodes was revealed to be Seth Rollins' mystery opponent on last night's show.
Speaking with Variety ahead of his WWE return, Rhodes stated that after leaving WWE in 2016, he learned to find connections with audiences around the world.
Rhodes said:
"I think the elusive thing for any wrestler to find is the connection with the audience. You can look like Lex Luger. You can wrestle like Bret Hart. But the thing that matters the most and what defines a pro wrestler for me is your ability to capture their imagination.

"That means they leave that show thinking about you, talking about you, discussing whether it was good or whether it was bad. When you get a hold of that, it's like a dog with a bone. You can never let it go. I didn't find that connection until 2015, 2016 until the infamous betting on myself, you know?

"All of those independent shows, I don't remember the matches. I mean, sure I had fun and I met some great people but I remember the silly long meet and greets and the stories and the universal bonding over my father that so many fans did with me. That's the thing I carry into this.

"I'm in far, far better shape. I'm in the best shape of my career. Again, I don't think anyone can touch me bell to bell. And I mean that. It sounds braggadocious but it's just I'm confident in what I can do.

"The No. 1 thing I am able to carry with me is that connection to the audience. Because that's what drives drives the game. And that was something I went out and got on my own and again, don't want to let it go.
Rhodes' match with Rollins was reportedly produced by Jamie Noble. You can view the full producer list from last night's show at this link.
Check out the card for WrestleMania 38 Sunday right here.
To make sure you stay updated with all the latest wrestling news, add WrestleTalk.com to your Google Discover feed and follow us on Twitter!