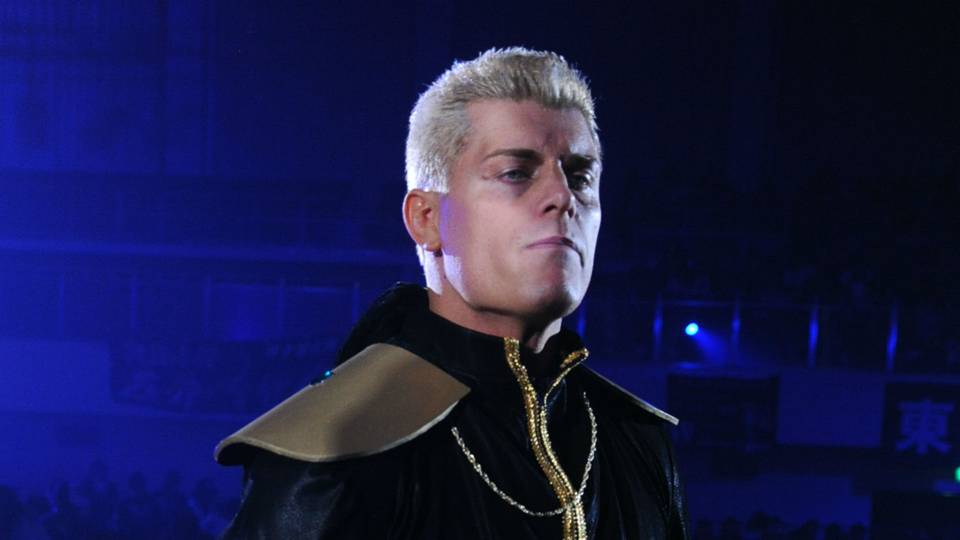 Cody Rhodes has confirmed in an interview with Wrestling Inc that AEW are currently scouting stadiums for future shows after the incredible sell-out of their debut Double or Nothing show.
Over 43,000 people signed up for pre-sale tickets to the show, which sold out in just four minutes after going on general sale. Rhodes admitted in the interview that he felt bad for all the fans who will miss out.
"I actually felt a little bad because – I mean, I felt great about the sell out and the first-ever, same-day sell out in Vegas for wrestling ever – but I actually feel a little bad because there's this soundbite of me the night before talking about the pre-sale code, where I said, 'And I can almost guarantee you'll all get tickets. And I was just excited, and I'm so glad I said 'almost' because I did not anticipate [the sell out]. I was getting a live box office update from our market rep and I did not anticipate 43,000 people signing in with a pre-sale code.

"So, if we put that in to a little bit of perspective, most fans don't just buy a single ticket. And if you scrub out some of the maybe-scalpers and you scrub out some of the troll accounts, or burners, or whatever we call them – still, let's say that was only 30,000. Again, most fans don't buy a single ticket. It just was really flattering and eye opening, and I think if maybe it's something that we're looking at in the future. We want to run within our means, but maybe our means are a little bit more than I anticipated."

"Because the Jacksonville show has a strong charity element…it's not about making money. It's about helping the victims of gun violence and those effected by it, and that charity hopefully we'll be able to announce soon. That partnership, really. For that [show], I'm not sure if we're looking at maybe more down the road. To be frank, I have a couple site visits in the next few weeks that are stadiums. So, it doesn't mean anything. There's no promises, no contracts, no nothing like that. Just me and my business partners checking out a few spots."
With the success of Double or Nothing, we will watch with great interest to see if they will be able to replicate their success in far bigger arenas.