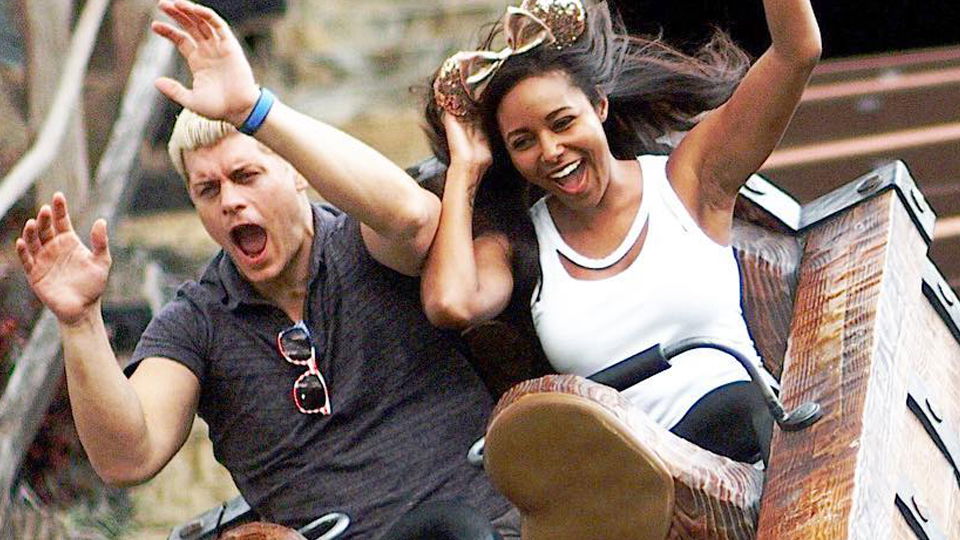 Cody Rhodes is living quite the life as an EVP for All Elite Wrestling. During his panel with Excalibur and The Young Bucks at C2E2, Cody told the story of how he fell in love with his wife, Brandi.
Here is the full quote:
"I fell in love with my wife in the Air Canada Centre parking lot. You wanna know why? She got the indication I was into her and she decided she was going to shoot her shot and I gave Aksana like the half-hug as we were leaving. We were in the parking lot. And then I gave Brandi a hug and she blew in my ear. And I knew, I knew. I was like 'that's it!' (high fives Nick Jackson). Didn't happen for like months later but I knew in my heart."
The story got a good laugh from the crowd. Cody and Brandi married in September of 2013 while they both worked for WWE.
When Cody left WWE in 2016, Brandi also requested her release. The two have been a tandem virtually everywhere they went after their departures from WWE.
If you use any of our quotes please credit WrestleTalk.com.
Tell your thoughts on Cody Rhodes and his story on Twitter!