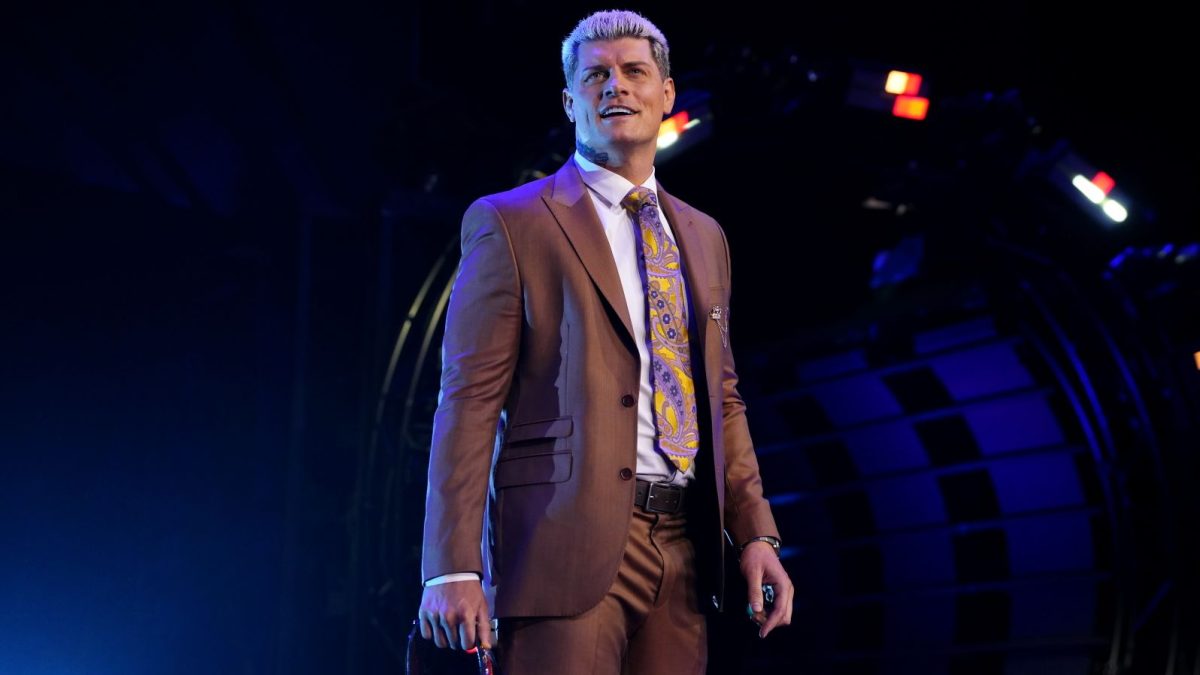 Cody Rhodes has opened up about his time as an AEW Executive Vice President, noting that he doesn't think he wants a wrestling management job ever again.
Speaking to media ahead of WrestleMania 38 Sunday, Cody admitted that he doesn't know if he has the maturity to be a wrestling executive, noting:
"Never say never, just general. Because in six years if we are having this conversation again I could be completely going back what I said. I don't think I want a management job in wrestling ever again. I don't think I was mature enough for it. And I tried.
Rhodes was also asked whether he has any interest in a role at the WWE Performance Center, the facility that his late father, Dusty Rhodes helped run in its early days.
Noting that visiting the facility would be hard for him, Rhodes said:
"If I never walk into the Performance Center I would be happy. It's just a little too hard for me. That's where his office was, his boots are there, it's just a little too hard for me. And also, when I graduated OVW, my dad told me, 'never go back, you're done, never go back.' Because you can learn wrestling moves all day long at a wrestling school, no knocking on that. You can learn flips, dives, all these moves that are needed today. The, 'high-tech stuff,' as Arn Anderson likes to call it.

"But the only way you really get the flow and the connection is working in front of crowds, and that you don't really have the ability. You can get your students to be a crowd, but it's not really the same. I am game, as the press release stated, I am fully all in and committed to it. So where I go, they'll send me where I go. But I will try and stay clear of any management roles, anything like that ever. I am a wrestler. A superstar, and that's probably what's best for me."
In the post-WrestleMania 38 Sunday panel, Rhodes noted that he quickly learned that he wasn't ready for his AEW management decision, but was proud of the community outreach program.
Rhodes promised to discuss the intentions behind his WWE return on Monday's episode of WWE Raw.
Main thing he learned in AEW is that he wasn't prepared to be management. Wants to be one of the boys. Proud of the community outreach program there and wants to continue to bring that mindset with his time now in WWE.

— Rob Schamberger (@robschamberger) April 4, 2022
Transcription via Wrestling Inc. 
To make sure you stay updated with all the latest wrestling news, add WrestleTalk.com to your Google Discover feed and follow us on Twitter!