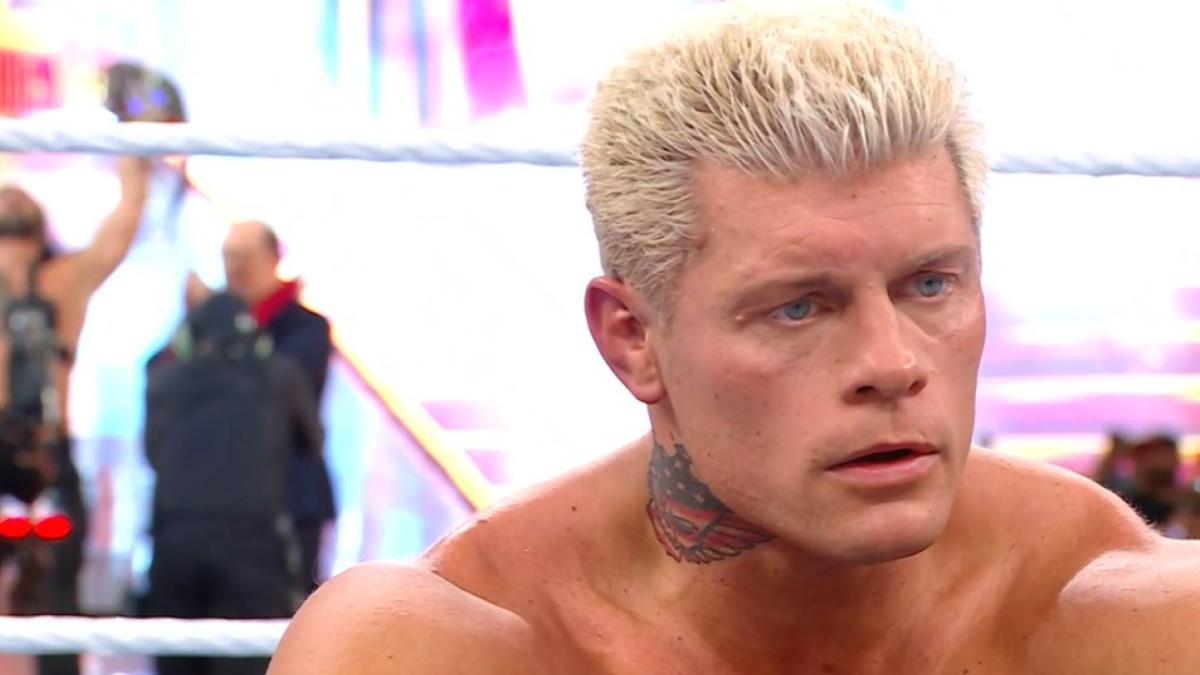 Cody Rhodes came up short in finishing his story back at WrestleMania 39, when he suffered his first defeat since his return to WWE in the main event against Roman Reigns.
Despite Cody's loss, he has maintained his popularity among the fans, with him set for a third match against Brock Lesnar at SummerSlam.
A rematch between Cody and Roman is reportedly planned for WrestleMania 40, a year after Cody's loss at this year's event.
Speaking to Sam Roberts, Cody discussed his direction coming out of WrestleMania this year, and how it was a tough ask to keep the fans believing in him following his defeat.
He said:
"Part of what we do is how happy they get and sometimes how furious they get. I was more surprised with the biggest task that came after. Minutes after, it dawned on me, to get back here, they have to still believe in me. I just lost in front of them, and they have to still believe. I've done some tough things.
"In the documentary, there are things said that could not be done, and we went and did them. The task of 'can I get them to be on board even more after so many have invested, flown out, traveled, brought people.' I remember seeing a guy in the crowd who had every piece of my merch on, every piece, and he was just staring at me. Grown man, hand on his hips, I caught eyes, I couldn't break. I told him, 'I'm sorry.' That was the part that surprised me the most.
"Every place we go to, and knock on wood this continues to happen, every place we go to seems like more excitement. I don't want to buy in and be like, 'I knew it.' No, it's a tough task. They feel more excited, and a thing I noticed was fans are bringing signs back a lot more these days. Signs, that's like the greatest thing ever. I had to make the point of trying to acknowledge each one of these. That really fills me up."
Cody mentioned that he was told to not go online following his loss at WrestleMania.
Cody also discussed a conversation he had with his father Dusty Rhodes, where he told him to quit wrestling, which you can read about here.
transcription via Fightful
If you want to stay fully updated on all the latest wrestling news, click the red bell in the bottom right of your screen to receive notifications from WrestleTalk.com straight to your device!