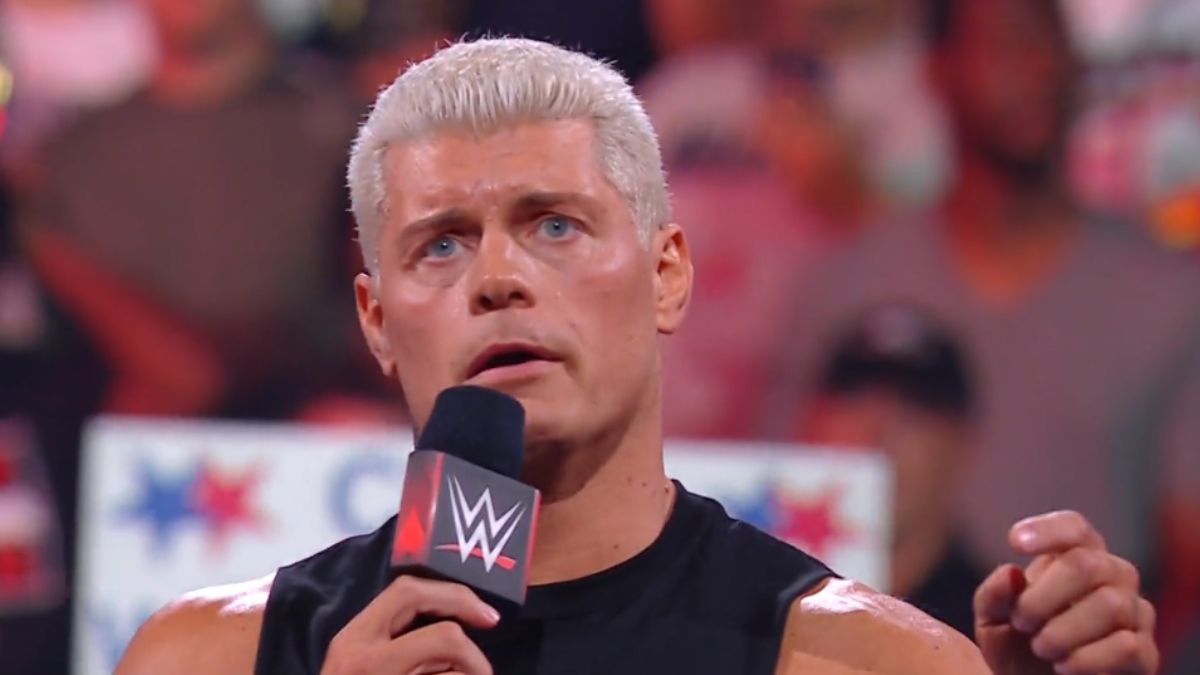 Despite currently being a bigger star than ever before in his career, The American Nightmare Cody Rhodes has opened up on the fear he has regarding his in-ring wrestling future.
In a year that has seen him win the Royal Rumble, main event WrestleMania 39 and pin Brock Lesnar twice, Cody Rhodes is unsurprisingly on cloud nine in WWE.
However with those lofty achievements and the momentum that comes with it, Cody is well aware of the impermanence of the current moment and his in-ring career in general.
When asked in a recent interview with The Pulse whether he stops to appreciate the major career milestones he passes Cody answered:
"I've had moments. I do try to stay really present. And I have to kind of credit my wife.
"We've had these moments where it's hit me that, we for example, you mentioned headlining WrestleMania. That's the hardest thing to do. In the whole sports entertainment-pro wrestling game is even getting that match. I mean, it's THE match.
"Two nights of WrestleMania going into now WrestleMania 40, celebrating 40 years of WWE. That's the one that I really felt like that's a great feather in my cap and I did try to celebrate that one."
Cody explained that the thought of "the party" coming to an end is what he fears the most in regards to his future.
"I did try to be present with it but also the fear. This is like the high we get from being in front of all these fans and the excitement.
"Like you mentioned selling all this merchandise. The fear is I don't want it to end. you never want the party to end."
This fear sees Cody look to make the most of every moment in front of live audiences, something that often sees him stay far longer in arenas than he's meant to, he explained:
"WWE security's really good about at the end of the night. I'll stay out there, be it as long as it takes. If I can get the whole what we call corral around the ringside area. If I can get everybody in the aisle. I'll stay out there as long as it takes.
"Sometimes they do kick you out of these buildings, but I'll go kicking and screaming, just because I don't want it to end. But if it did, I want to make sure it was a great run throughout."
With Cody's wild popularity in WWE, it's almost hard to remember his time in AEW where he received the complete opposite reaction from many fans.
In reference to this, Cody recently took a shot at those who expected fans to 'turn' on him in WWE, click here to read on.
Transcript courtesy of SEScoops
Think you know the most about wrestling? Join our Wrestle League predictions competition for free, and be in with the chance of winning $250 of Amazon vouchers. Make sure you subscribe to email notifications to make sure you never miss a show.