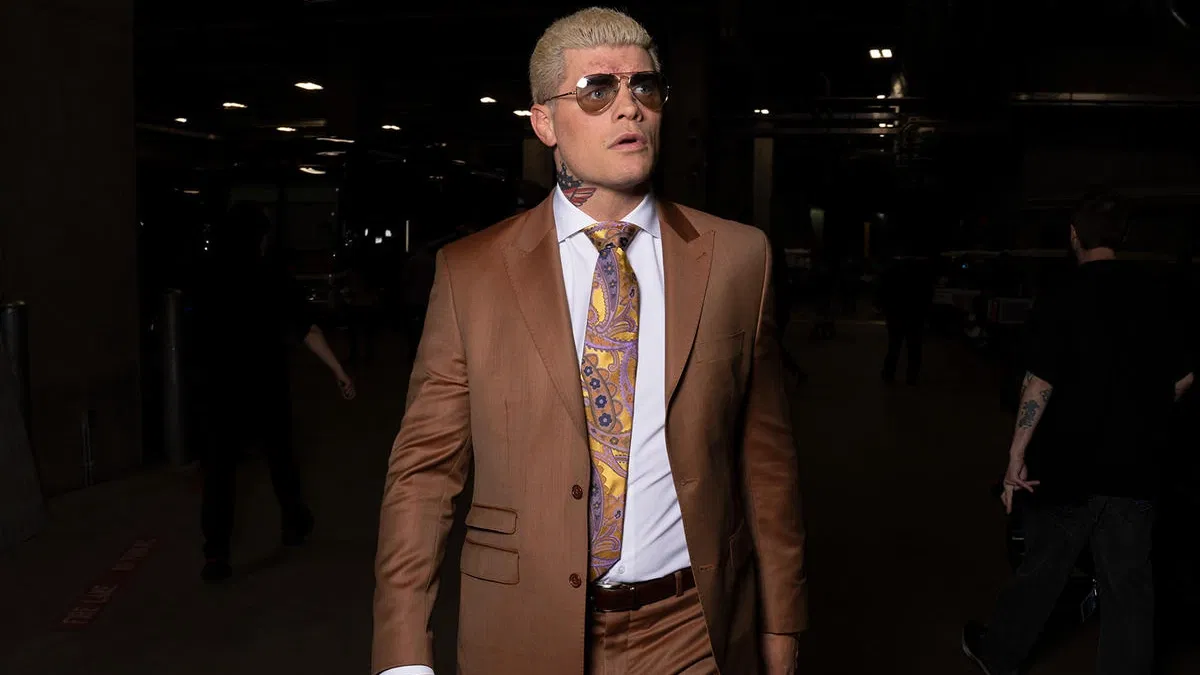 There aren't many companies in the world that have a list of banned words, but then there aren't many companies in the world like WWE, so we're just going to have to accept their banned word list for what it is.
Cody Rhodes, who left AEW at the start of this year and then returned to WWE at WrestleMania 38, has never been one to mince his words, and he has now revealed exactly how much he gets fined every time he uses a WWE banned word on TV.
Cody was part of a Mattel panel at this past week's San Diego Comic-Con, during which a Mattel panelist said "title belts" before quickly correcting himself to say "championship titles" because of course "belts" is a banned word.
Cody then told the panelist he should say whatever he felt like saying.
"Buddy, you can say belts. If they fine me $1000 every time I say belts, I'm fine with it. Belts. It can be a title belt, sure, it's a championship. But it also physically goes around your waist. It's a belt. So, those are great belts [in the new Mattel figures]."
I wish I was fine with losing $1,000.
For anyone wondering, here is a list of the known banned WWE words. It must be said there may be many more banned words we don't know about.
Wrestling
Wrestlers
Belt
Blood
Choke
Diva
Strap
Kayfabe
Mofos
Head Shot
Trauma
DQ
The Anti-Diva
Spinal Injuries
Victim
Violence/Violent
WWF
Wifebeater
Curb Stomp
Strangle
Kill
Murder
Kayfabe
House Show
Push
Being Over
Babyface
Heel
Job/Jobber
Card
Non-Title
Cody is currently out of action with a torn pectoral muscle, and there is no timeline for his return to the ring.
To make sure you stay updated with all the latest wrestling news, add WrestleTalk.com to your Google Discover feed and follow us on Twitter!