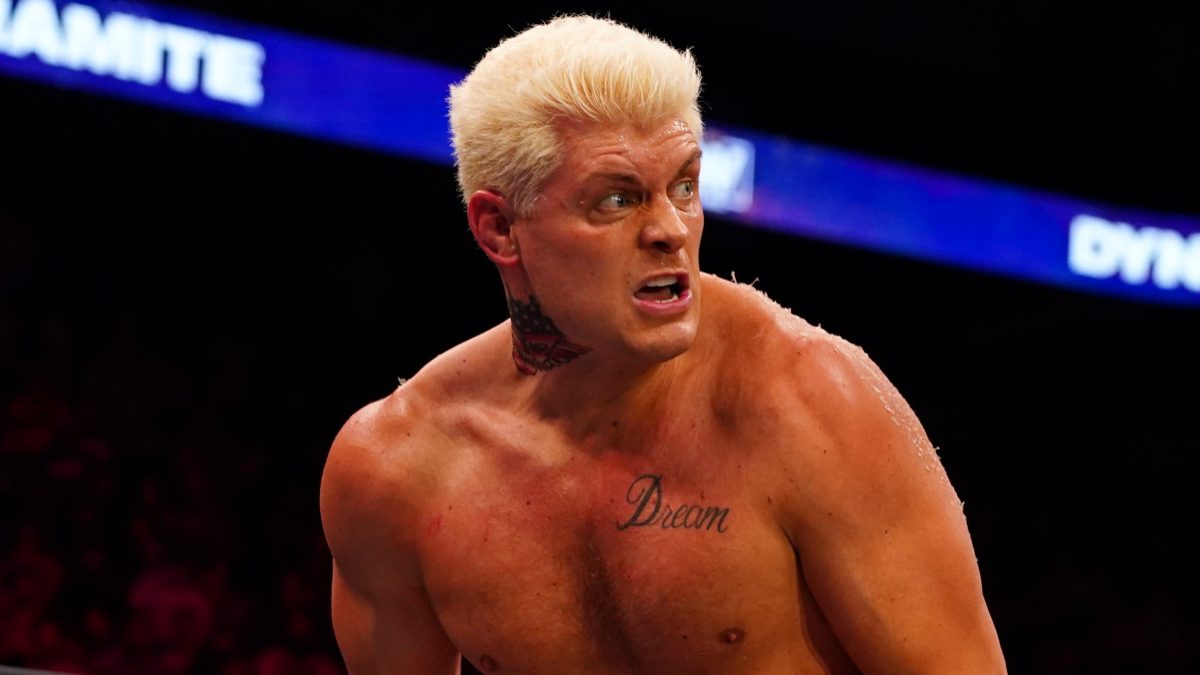 AEW TNT Champion Cody Rhodes has admitted he "regrets almost everything" about an angle with Anthony Ogogo many fans labeled as "tone deaf".
Speaking to Brandon Walker on the Barstool Rasslin' podcast, Rhodes discussed how what was supposed to be a "fun angle" ended up leaving a lot of fans with a bad taste in their mouths.
He said:
"I can, on record, just go ahead and say I regret almost everything about the Anthony Ogogo angle. Almost everything about it. I'm good now and comfortable now. Anthony is a former Olympian, he's definitely someone who's a developmental talent who's going to be — We're training him and we recruited him and we're bringing him up through the ranks. What ultimately — I've never gone on record saying this, but this is the perfect time. I stood by what I said in the promo. I stood by it because I thought the content was good and I thought the intentions were good.

"However, a white guy talking about race relations, who has an American flag tattoo on his neck, I can see why people would use the terms 'tone-deaf' when it came to that. Then trying to defend it and all — Just again, intentions were good and sincere and I was so excited about Brandi and the baby but it just — That should have just been one where I went out and almost just winged it.

"Everything in wrestling I work really, really, really hard on. So you hear about Randy Savage, how he is about his matches and his promos — There are wrestlers who tend to be more like Randy in terms of their preparation, and then there are wrestlers who are more like my dad who are just cutting a promo on the produce at the grocery store and it's better than most stuff you'll hear on television. I tend to be more of the big-time thinker, planner, workshop, all that stuff, and I worked on that one really hard. That's what made it even more like, 'Damn, every now and then you're going to come up to the plate and strike out.' I overplanned it and struck out.

"Although I stand by it. I don't have any problem with the content, but once that had happened, it set the angle in a way that Anthony, as far as wrestling age is concerned, he's like 18, he's a baby. He doesn't know what's going on. It set the angle in a tailspin where it just wasn't a classic, USA vs. UK, fun-spirited deal. I was going to go over to the UK and have the return match. Now I just never want to think about it again."
Cody's next title defense comes this weekend at AEW Battle of the Belts, when he takes on the man he beat for the belt, Sammy Guevara.
Credit to Fightful for the quote transcription.
To make sure you stay updated with all the latest wrestling news, add WrestleTalk.com to your Google Discover feed and follow us on Twitter!