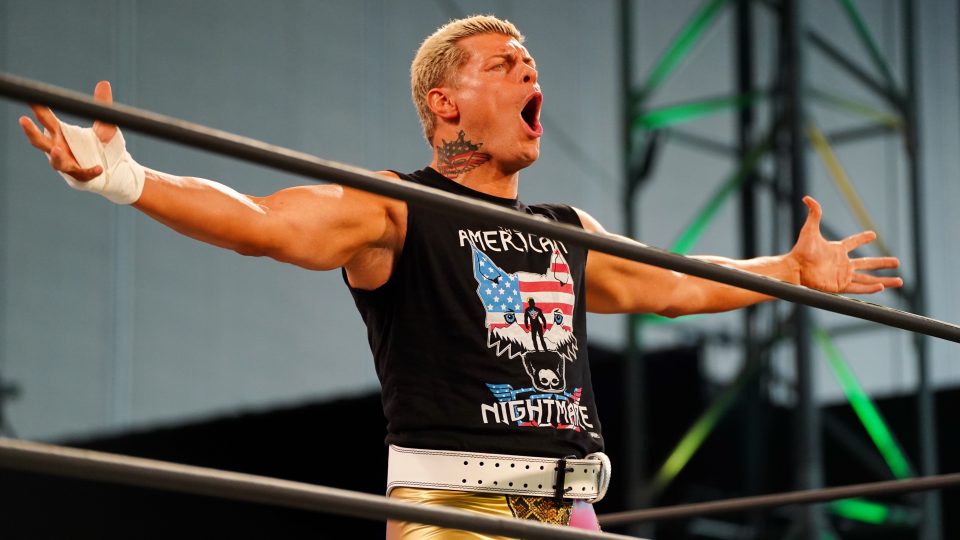 All Elite Wrestling (AEW) Executive Vice President Cody Rhodes has responded to accusations that had been made against him and AEW recently.
A former employee, who was a video editor/producer/stuff like that, had taken to Twitter a few days ago with a statement, claiming that he'd been bullied while working there and made to feel uncomfortable.
He specifically named Cody Rhodes, although he said that he didn't really have much direct contact with him, just that he'd been told by others that Rhodes wanted to stay away from him.
It was later revealed that, in the past, he had tweeted numerous things towards Rhodes that many believed would give Rhodes good reason to be uncomfortable working with him. There were also discriminatory remarks he had made in the past that were uncovered too.
Responding to a fan who said people who believed the story and criticised Rhodes for it should apologise, the two-time TNT Champion tweeted:
To be fair, my fans were the ones who instantly knew it was hogwash. I don't give that stuff any oxygen. Disinformation should be given zero value. Those types of potshots will continue with the more success we have. Unfortunate byproduct of this beautiful run and revolution.
What are your thoughts on the above story? Let us know in the comments on Twitter or Facebook.