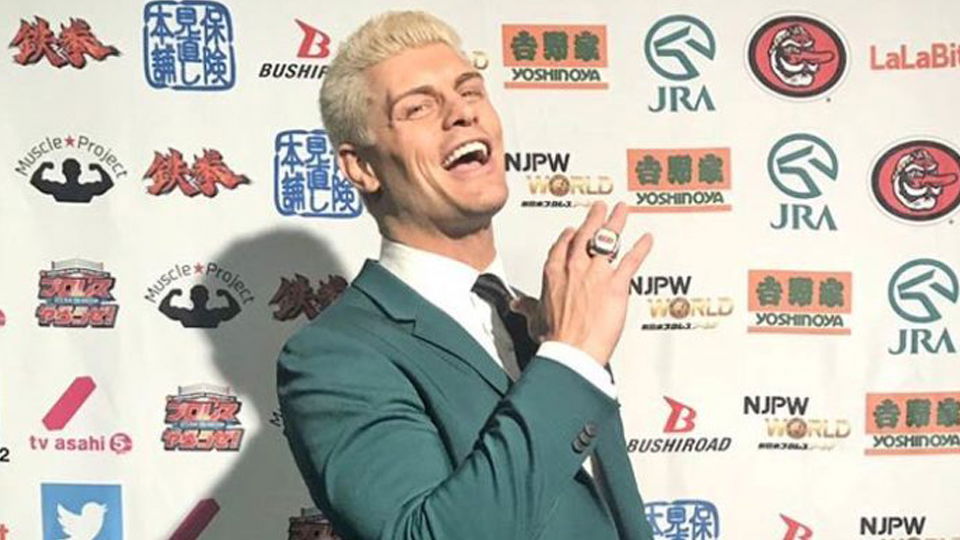 At last night's Double or Nothing pay-per-view, Cody defeated his brother Dustin in an emotional bout. After the show had concluded, Cody spoke to the media about the fantastic event and AEW's future pay-per-view schedule.
https://twitter.com/tde_wrestling/status/1132466084643254272
Double or Nothing, if counting the pre-show, lasted approximately five hours. When asked how regularly AEW would be hosting pay-per-view events, and if they would all be as long, Cody had the following to say:
"So I think we'll probably look at Double or Nothing and All Out as tentpole events. And there may be another one. We're not going to do a pay-per-view every month. I realize it was $50 and to ask people to part with their money you gotta make sure it's worth it. So we're going to be… not every show is going to be four or five hours either. TV, I've kind of indicated with you, is a two hour TV broadcast."
If All Elite Wrestling truly wants to be seen as the alternative to WWE, then having shorter and more infrequent pay-per-views will certainly help and ensure viewers don't quickly become tired of the product.
AEW will next be on pay-per-view on July 13th where Cody and his brother Dustin will be teaming to take on the Young Bucks at the Fight for the Fallen pay-per-view event.
Thanks to Cageside Seats for the transcription.