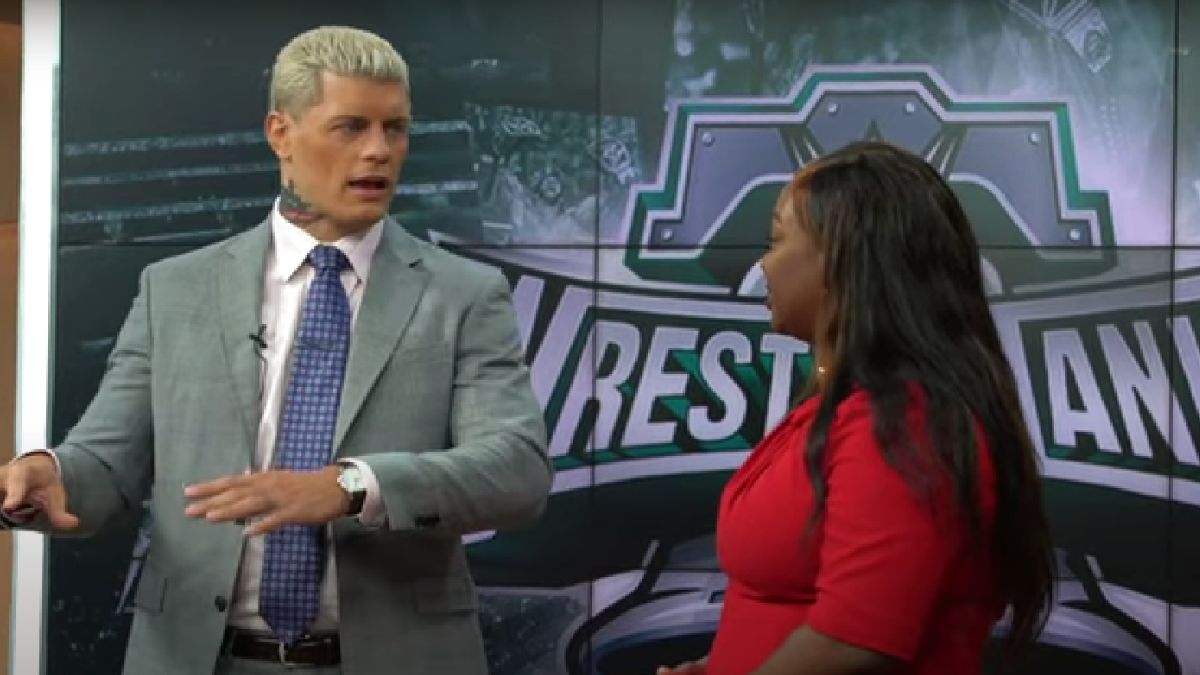 Cody Rhodes is in Philadelphia! Find out what the American Nightmare was up to in the Birthplace of America while hyping WrestleMania 40.
Getting into the WrestleMania 40 spirit ahead of tickets going on sale tomorrow (Friday, August 18) Cody Rhodes visited Philadelphia, Pennsylvania to make media appearances in support of the big event.
While WrestleMania 40 may be months away in April 2024, fans are already planning trips and scouting tickets to target before they go on sale to the general public.
WWE released a video on YouTube you can see below of Cody's antics through the day, visiting various media outlets and keeping a shining smile on throughout the long day.
Please check out the hilarious moment at 1:11 who Cody asks, "Are you okay?" and the Good Day Philadelphia host admits solemnly, "No. I was out late. I'm barely alive."
Cody without skipping a beat replies, "I would have never known."
Elsewhere in support of WrestleMania 40 and tickets going on sale, three WWE stars appeared in Philadelphia at the Eagles pre-season game and made their mark on the NFL broadcast.
You can click here to see a video of GUNTHER knocking down a sportscaster after he got a little too chummy. In fairness, it was not truly violent rather all in good fun, even though it was the very serious Ring General.
Think you know the most about wrestling? Join our Wrestle League predictions competition for free, and be in with the chance of winning $250 of Amazon vouchers. Make sure you subscribe to email notifications to make sure you never miss a show.