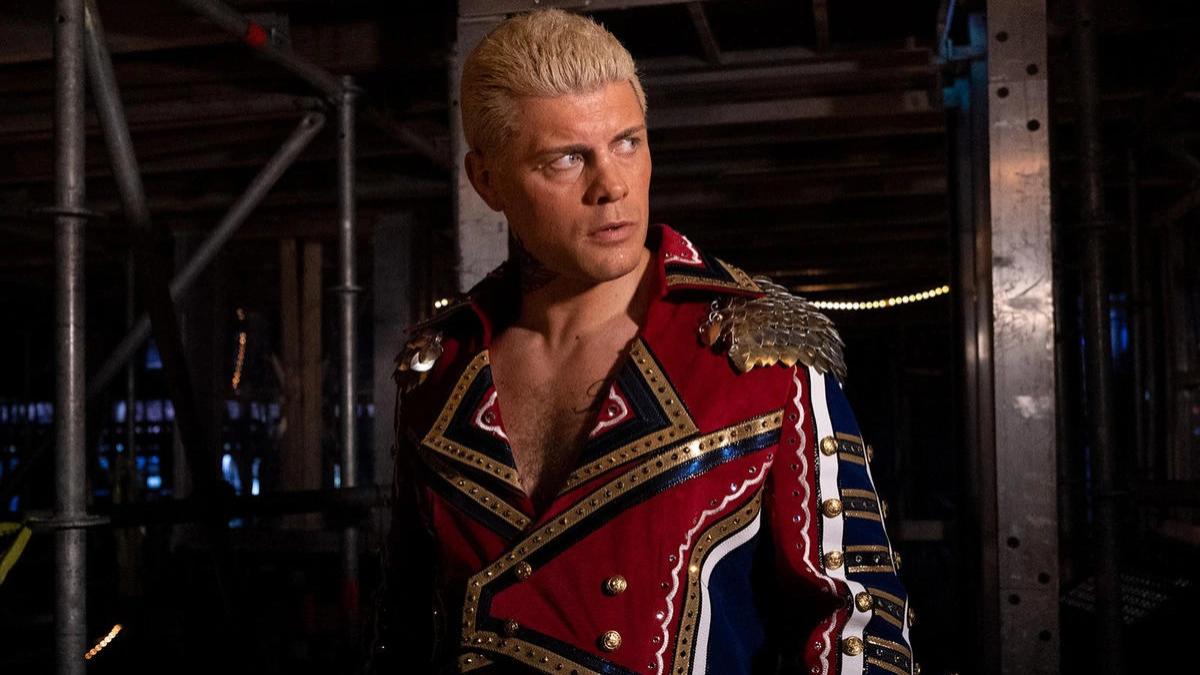 Cody Rhodes believes his WWE return was "a far bigger gamble" than the "All In" event.
In 2018, Cody Rhodes made a bold choice by co-producing the "All In" event alongside The Young Bucks. The widely successful show in Chicago became the first independent event to sell out a 10,000 seat arena.
Then, in 2022, Rhodes once again made another bold career move by leaving the company he helped create in All Elite Wrestling to return to WWE.
Speaking with AP News, Cody Rhodes stated that he believes his WWE return was "a far bigger gamble" than the "All In" event. He said:
"Life is splendid. When I left my former gig to come back to WWE, it was a far bigger gamble than "All In" (the predecessor to AEW) ever was. That's why I get these "All In" vibes when I think about WrestleMania because I certainly could have been the laughingstock of the industry."
"And going into the biggest event ever involved in the wrestling ring from any measurable standpoint is one part of life being great, blessed and lucky."
"The other part is I have my family in terms of Brandi (his wife) and Liberty (his daughter), for them to come to this and experience this knowing that it wasn't a life wasted."
"Every sacrifice I've made, early morning gym trip, times I wasn't able to be home or won't be able to be home, it's not a life wasted in what we do and that makes this run just all the sweetest."
Cody continued on to speak about how he feels his father's fingerprints being all over this year's WrestleMania, saying:
"When he passed away, "Dusty's Kids" was something that I heard a lot because his influence and legacy were being spread out. That was a statistic being touted. Bayley, Sasha (Banks), Becky (Lynch), Seth (Rollins), Roman, Sami (Zayn), Kevin (Owens), the core ones, were all doing better than I was."
"It wasn't something I could complain about or throw a tantrum over because they were honoring him. It almost felt like they were honoring him more than I was. And there's jealousy and envy that comes with it." 
On believing the envy he has felt toward those who trained with Dusty Rhodes has been "slight weaponized" by Paul Heyman and Roman Reigns, Cody said:
"But that's why in these interviews, even on nights I don't want to say his name or talk about him, you hear it nonetheless because his fingerprints are all over WrestleMania."
"Every one of those people I just named, for the most part, is doing something spectacular. You want to add yourself to that list, and you almost can't function if you don't."
"I feel like that's slightly weaponized in a sense by Roman toward me. I wasn't adjusted and ready for it. I'm ready for it now."
Cody Rhodes will challenge Roman Reigns for the Undisputed WWE Universal Championship at WrestleMania 39 this Sunday, April 2.
For the full lineup for WrestleMania Night 2, click here.
Think you're a wrestling mastermind? Well you can prove it by taking quizzes in our brand new quiz section! Don't forget to tweet us your results!