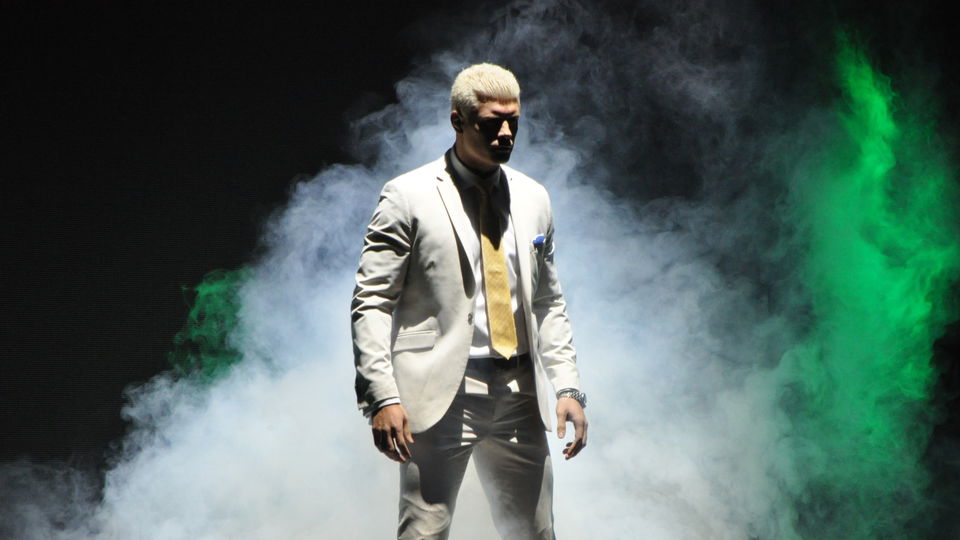 AEW Executive Vice President Cody has confirmed that AEW will "100%" be coming to the UK in 2020.
Speaking with Alex McCarthy, Cody said:
"100% – you can hold us to it. We are coming to the UK in 2020 and we've got some tentative dates circled, but it's a matter of where you're going to hit. Are you going to hit as many markets as possible or are you just going to do London & Manchester?

"I can't be sure if we're coming for Dynamite, a PPV or a rare live event tour, but everyone is on-board with us coming in 2020 and if I'm incorrect with that statement, I will give you $500."
Cody also spoke about two major names who have been speculated to join AEW at some point in the future, Luke Harper and Marty Scurll.
On Harper, Cody said:
"He would be great as part of AEW. He's a name that when you hear they've asked for their release, you definitely think about that and the next steps, for sure. I think he's going to flourish with what he does next, he's very special."
He also spoke about about Marty Scurll who has been heavily rumoured to be joining AEW for some time now:
"Marty is going to do what Marty is going to do. We all love Marty. Anything he does in the next few weeks or months, I wouldn't look at as permanent for him. He's very much testing the waters here and there and that's pretty much all I can say on Marty."