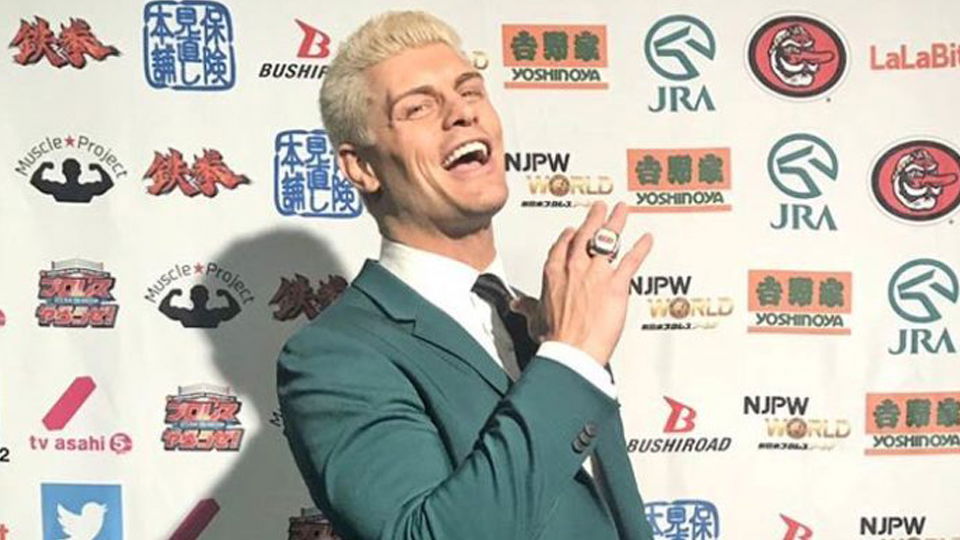 An announcement that could change the world of wrestling as we know it was made in the early hours of New Year's Day, with Cody and the Young Bucks confirming that a brand new wrestling promotion called All Elite Wrestling had been formed.
Speculation has been rife that this announcement was coming after several terms, including All Elite Wrestling, were copyrighted and Cody teasing a huge announcement in the new year.
Following the confirmation of AEW, Cody released the following statement, outlining his role within the new promotion:
"I feel so damn lucky. I believe that more than talent…more than chance…work ethic will guide me where I'd like to go.

"To be Executive Vice President for our new venture, and to be flanked by Matt and Nick and a few familiar names sharing that position: this is my dream job.

"I can't think of a time when so many of wrestling's top free agents all opted out of the road usually travelled and instead wanted to start something new. I am excited to see AEW into existence.

"What's old isn't new – what's new is new. Perception isn't reality – reality is reality. Fans first."
— Cody Rhodes (@CodyRhodes) January 2, 2019

The announcement was met with excited reactions across the world of wrestling, and 2019 is sure to be one of the most fascinating years in wrestling history.