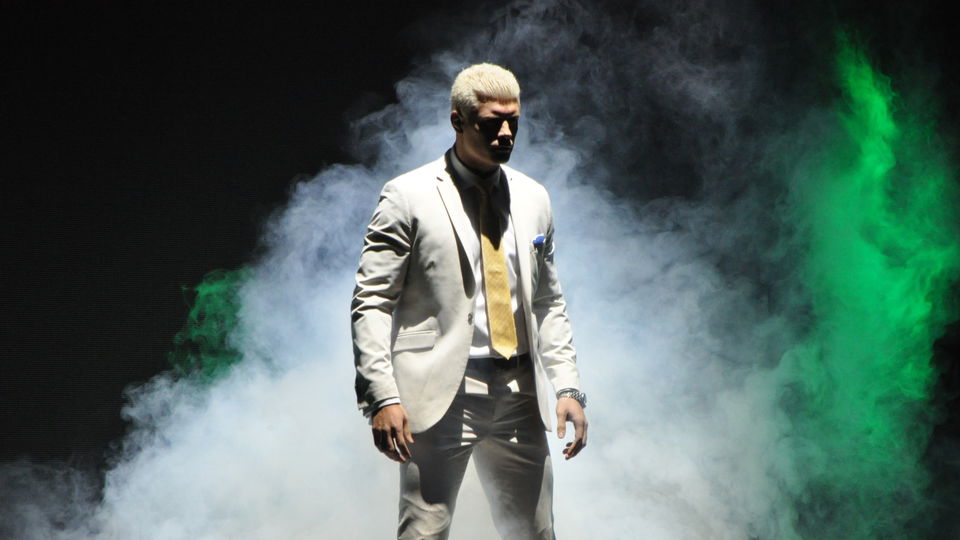 Cody Rhodes was a guest on Wrestling Observer Radio this week. He discussed a lot with the crew.
During the interview, he talks about how he felt when AEW signed their new TV deal, how they measure business and what metrics they use, his match with his brother Dustin, the critique some fans have who don't watch Being The Elite or AEW Dark, New Japan, and much more.
In discussing the secondary show, Cody had this to say:
"I don't think it'll be like Dark. I think it's gonna be its own animal, and we would want that. We would want to test ourselves."
A secondary show would allow AEW to start building some depth in their women's division.  The other thing it could do would allow some of the lower card talent to start building themselves up. Guys like Joey Janela, Kip Sabian, Shawn Spears, and Luchasaurus who aren't currently featured in major stories could use the TV time.
Cody also talked about something many AEW fans have been begging for, a secondary title.
"I think we have an idea that's different than anything that's been done and I would just hope that everyone remains patient. Their yearning, their lust for that type of belt, I think will be satiated in 2020. Again, I'm not saying there's a mid-card title, because if I was to say that there is a mid-card title coming to AEW, Nick Jackson would superkick my skull clean off my head. We're moving slow. It's something that the EVPs we all have to agree on, but there is a really great idea in gestation."
What kind of title could he be discussing? Many fans are hoping for a television title? Could we see an intergender title?
Let us know what you think AEW's never before seen title could be on Twitter.
Thanks to Wrestlezone for the quote transcription.