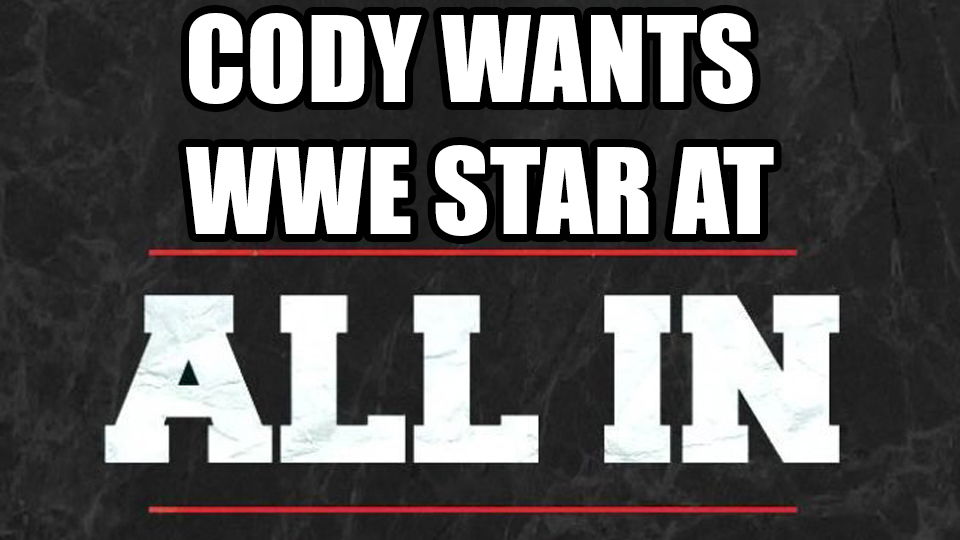 The historic ALL IN show is just over a week away, no doubt on course to make history with an historic lineup that will go down in history. (See? I can do it too WWE!) The card may still be subject to change though if ALL IN founder and front-man Cody gets his way.
When answering a question on Twitter, the former WWE Intercontinental Champion spoke about which WWE star he'd like for the show.
Zack. I know he doesn't fit the indie model exactly, but at one point that dude was getting his name chanted…in msg…while the great one was in the ring, I think he works too hard to be just a super jacked dude in the background. https://t.co/oqg5ZaEV1R

— Cody Rhodes (@CodyRhodes) August 22, 2018
The incident Cody is referring to was at Survivor Series 2011, when, during a promo from The Rock, the crowd starting chanting for Zack Ryder, which prompted 'The Great One' to acknowledge the crowd and comment on him as well.
Having also held the same Intercontinental gold as well, there's a case to be made that Zack Ryder and Cody were/are both treated similarly under WWE's watch. If the former Legacy member can have a huge amount of success after leaving the company, there's every chance 'Long Island Iced Z' could replicate that.
Related content:
Would you like to see Zack Ryder at ALL IN? How well do you think he'd fare on the indie scene? Let us know in the comments, on Twitter or on Discord today!