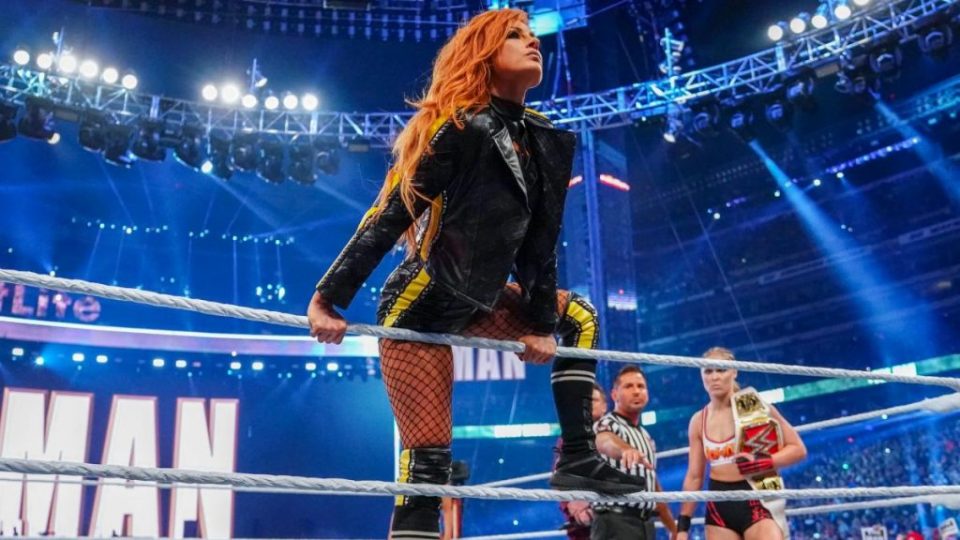 Corey Graves has been outspoken on a number of topics in WWE. One of which has been Raw Women's Champion Becky Lynch and how she has been utilized. Now, Graves has said that he believes that the WWE fans may be tiring on The Man.
Here is the full quote from After the Bell, courtesy of Cultaholic:
"I was sitting ringside for the Raw Women's Championship match between Becky Lynch and Asuka. I have nothing negative to say about the match. It was a great match. Both women worked their asses off and created a truly memorable moment. It all came full circle, long term storytelling. The Man finally conquered the one person she wasn't able to in the past. No complaints whatsoever.

"My observation is that once Becky Lynch's entrance music started to fade, so did the vocal crowd support. Not across the board, Becky definitely had legions of fans that were there to support The Man but it's not what it once was. And I'm just playing devil's advocate, it is my concern or just my observation that maybe the WWE Universe is beginning to tire of The Man. I'm not saying I am but this is historically a common occurrence in WWE. When someone reaches megastar status in WWE, as Becky Lynch has over the past year, people tire of them. Look no further than John Cena, then Roman Reigns, more recently Ronda Rousey who was beloved when she arrived in WWE but by the time WrestleMania came around, even before that, the WWE Universe was tired of The Baddest Woman On The Planet."
Becky Lynch will head towards WrestleMania where she is rumoured to be facing Shayna Baszler. A quality challenger may invigorate Lynch's title reign but we will have to wait and see.
What do you think of the comments from Corey Graves? Let us know on Twitter or on Discord?