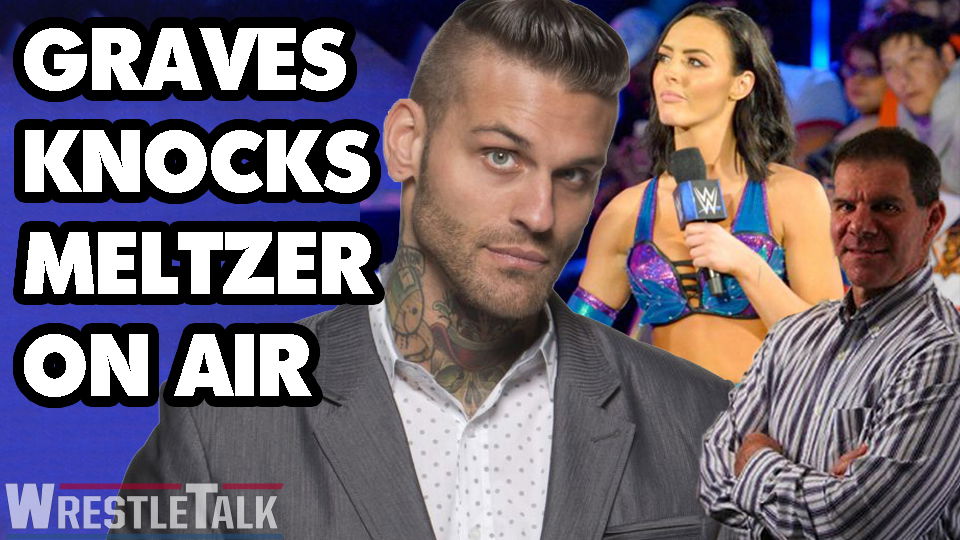 Dave Meltzer recently found himself on the receiving end of considerable Twitter heat for comments he made about Peyton Royce's appearance.
Meltzer is not out of the woods yet, as this Tuesday's episode of Smackdown Live proved. As the IIconics made their way to the ring for Royce's match with former Women's Champion Naomi, Corey Graves made this comment:
"I've followed the IIconics both Peyton Royce and Billie Kay since they were in NXT and trust me they both have never looked better"
The comment is clearly a jab at Meltzer, who on the August 9th episode of Wrestling Observer Radio said that he thought Royce was more attractive and "a lot lighter" when she was on NXT.
A Twitter user named Danny (@dajosc11) took a clip of the podcast and posted it. It was soon replied to by Royce.
https://twitter.com/PeytonRoyceWWE/status/1029775450044866566?ref_src=twsrc%5Etfw%7Ctwcamp%5Etweetembed%7Ctwterm%5E1029775450044866566&ref_url=https%3A%2F%2Fwrestletalk.com%2Fdave-meltzer-heat-over-peyton-royce-comments%2F
 Several more WWE stars took to Twitter to support Royce.
-6 stars, Dave.

— Seth Rollins (@WWERollins) August 15, 2018
The Wrestling Observer Newsletter founder offered an apology on Twitter, but his tweet may have made things worse after he again commented on Peyton's appearance.
I'd like to apologize to you. You are an exceedingly attractive woman. I do realize the lengths and pressures on women in the entertainment world to maintain unnatural looks at times and am glad you pointed this out. https://t.co/qkgOrpVQOX

— Dave Meltzer (@davemeltzerWON) August 15, 2018
His second apology was better-received than his first.
Again to everyone, I do want to apologize and I'm glad Peyton Royce sent her tweet because there was a valuable point there that we can all learn from.

— Dave Meltzer (@davemeltzerWON) August 15, 2018
Related Content:
What do you think of Corey Graves' dig at Dave Meltzer? Is this the end of the controversy or should Meltzer expect more backlash? Let us know on Discord, Twitter, or in the comments below.