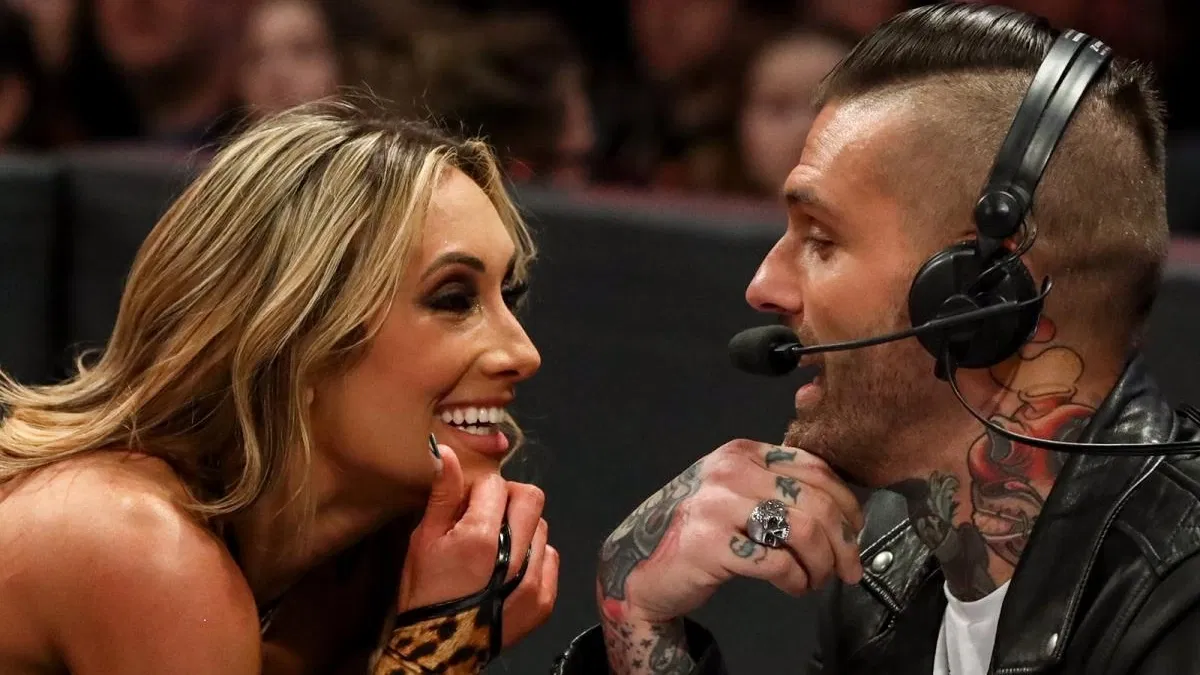 Corey Graves took to Twitter to put WWE on blast after Carmella suffered an injury at this past weekend's house show in Charleston, NC.
The following clip did the rounds on Twitter of the moment it looked like Carmella got injured during a three-way match with Bianca Belair and Asuka:
This is when Carmella got hurt last night. pic.twitter.com/UlkbaB0KaZ

— Wrestling News (@WrestlingNewsCo) August 7, 2022
Seemingly in response to seeing the video, or at least getting word of Carmella's injury, Corey Graves, Carmella's real-life husband and Raw commentator, wrote:
LOVE learning that my f**king wife got injured at a live event via Twitter. @WWE
You've got to remember how fast things spread on social media these days and the tweets were being posted literally as soon as the incident occurred, so there's every chance the WWE medical team was just busy doing checks to make sure they could Graves an accurate description of the injury before contacting him.
Obviously if that's not the case, you can absolutely understand why Graves would be frustrated.
It definitely seems like Carmella suffered more than just a little knock, because for the following night's house show in Fayetteville, it was Belair vs Asuka in a singles match instead of a three-way, and Carmella wasn't on the show.
We wish Carmella a safe and healthy recovery and we'll continue to provide any further updates on her condition.