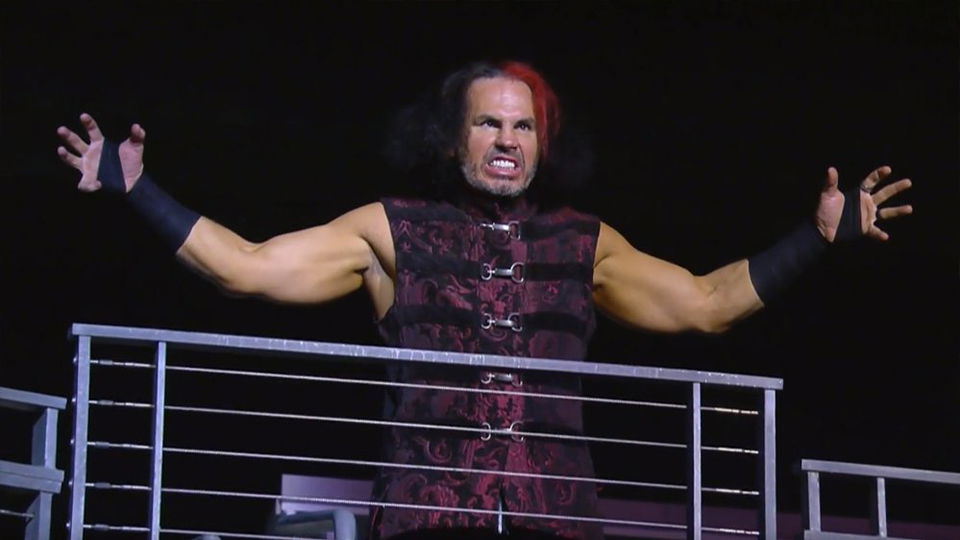 Matt Hardy made his AEW debut this week on Dynamite. As the show was nearing its conclusion, Matt Jackson revealed the fifth member of The Elite's team for Blood and Guts. Of course, the fifth member was Hardy.
What is interesting is Hardy revealed on Talk is Jericho that his debut was going to be different. Because AEW was forced to move Dynamite to a different venue, Hardy's drone was used differently than originally planned.
Hardy was supposed to debut in Rochester, New York at the Blue Cross Arena. Had the debut taken place there, Hardy would not have been able to fly his drone inside the building. There would have been regulations in place to restrict drone-use inside the building and therefore a change would have to have been made.
Hardy would have instead had the drone fly to him outside the Blue Cross Arena. All things considered, being able to land the drone in the ring during the main event segment on Dynamite this week was likely a cooler visual. The only downside being the lack of a crowd reaction in the empty building.
Were you a fan of the debut of Matt Hardy? Let us know on Twitter!