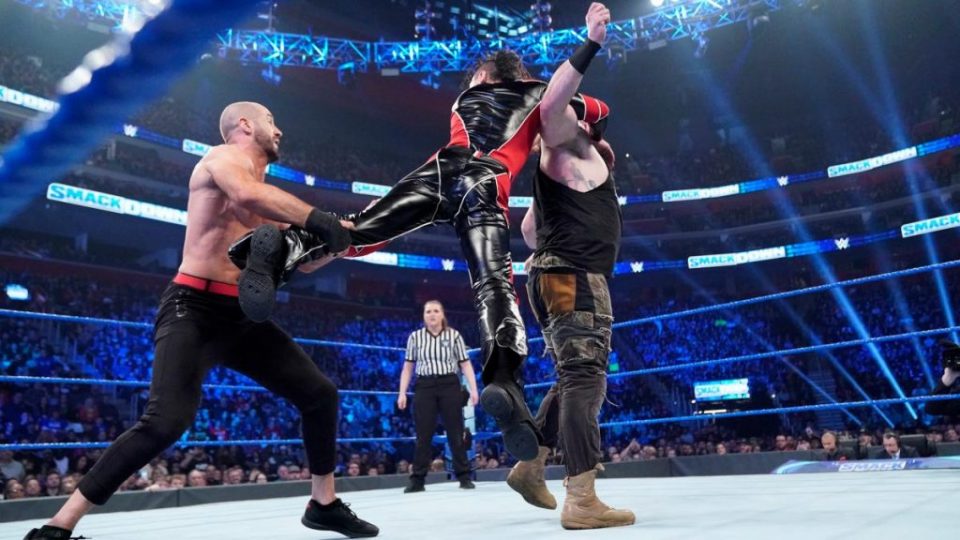 Critics of WWE often point to not using superstars to their fullest as one of the weaknesses of the promotion.  One such superstar who many fans look at as not reaching their potential is Cesaro.
Cesaro has the in-ring ability to put on incredible matches with wrestlers of many styles and sizes.  Whether he's putting The Great Khali in a Neutralizer or keeping pace with Ricochet, he never seems to be out of step or out of place in the ring.
2019 was a tale of two halves for Cesaro.  He began the year in The Bar with Sheamus and having a great run as a tag team.  Now, he's in Sami Zayn's stable.
Sami Zayn claims to be the great liberator of talent. Since managing Shinsuke Nakamura, Shinsuke has won the Intercontinental Title.
One thing both Shinsuke and Cesaro have in common is they are not American.  As such, they have accents. Vince McMahon typically hasn't been one to push a wrestler if they truly can't get over on the mic.
In the case of Cesaro, Vince McMahon, in the past, has felt he wasn't a great promo.  Whether it's because of the accent or if it truly isn't a strength of the Swiss Superman is debatable.
However, he's got Sami Zayn to do the talking for him now. Could this finally be the time Cesaro gets a push in the single's ranks?
Cesaro tweeted an image today with a very interesting graphic and message:
Back to basic pic.twitter.com/zzJ7HYXbIP

— Cesaro (@WWECesaro) January 2, 2020
Could we be seeing Cesaro debuting a new persona?  Could we be hearing Sami Zayn calling him the Pro Wrestling Purist?
Of course, it could all just be a new t-shirt design. 2020 is just beginning and WWE was able to strike while the iron was hot with KofiMania.  Could a gimmick like this be just what Cesaro needs to take the next step in WWE?
Of course, he could always come out during a wedding segment and declare his love for Rusev.  You never know.