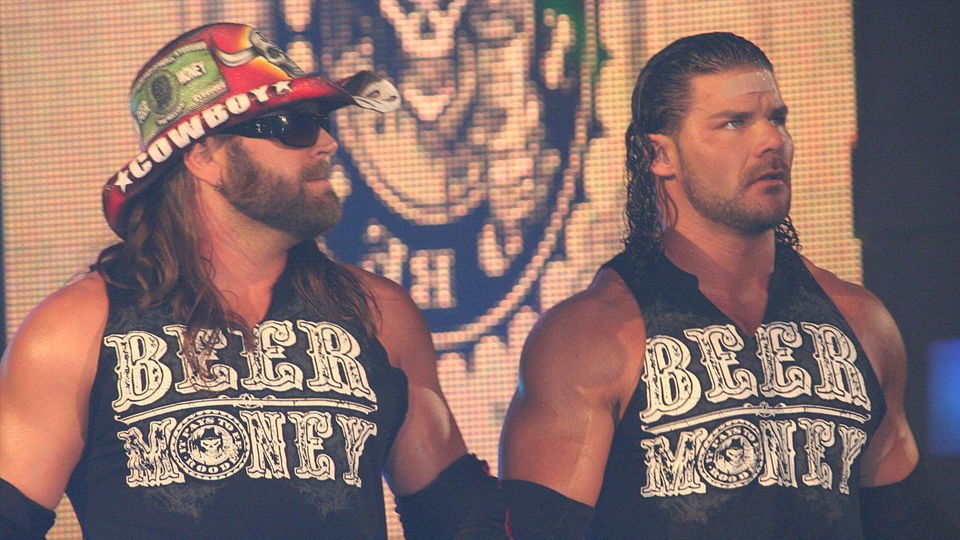 Former Impact Wrestling star James Storm has hinted that his next career move may be going to WWE. He posted the following tweet:
https://twitter.com/JamesStormBrand/status/1043622708095934466?ref_src=twsrc%5Etfw%7Ctwcamp%5Etweetembed%7Ctwterm%5E1043622708095934466%7Ctwgr%5E373939313b636f6e74726f6c&ref_url=http%3A%2F%2Fwww.mandatory.com%2Fwrestlezone%2Fnews%2F1001277-james-storm-teases-a-wwe-return
In the image, Storm appears to be stood next to a member of staff from the WWE Network. The choice of emoji makes it obvious the picture was intended to generate chatter among wrestling fans.
Storm previously worked for the promotion in 2015, wrestling a handful of matches for NXT and getting over well with the crowd before opting to resign with Impact.
Apparently Triple H told him at the time that there was an open door and he was welcome to return at any time.
Now a free agent, the talk of Storm heading back to WWE is once again a possibility.
Fans have been clamouring for The Cowboy to join forces with Bobby Roode in WWE and reform their popular Impact tag team title winning duo Beer Money Inc. Storm's tweet indicates that the scenario may not be as far fetched as it once was.
Would you like to see Beer Money Inc. in WWE? Let us know in the comments.