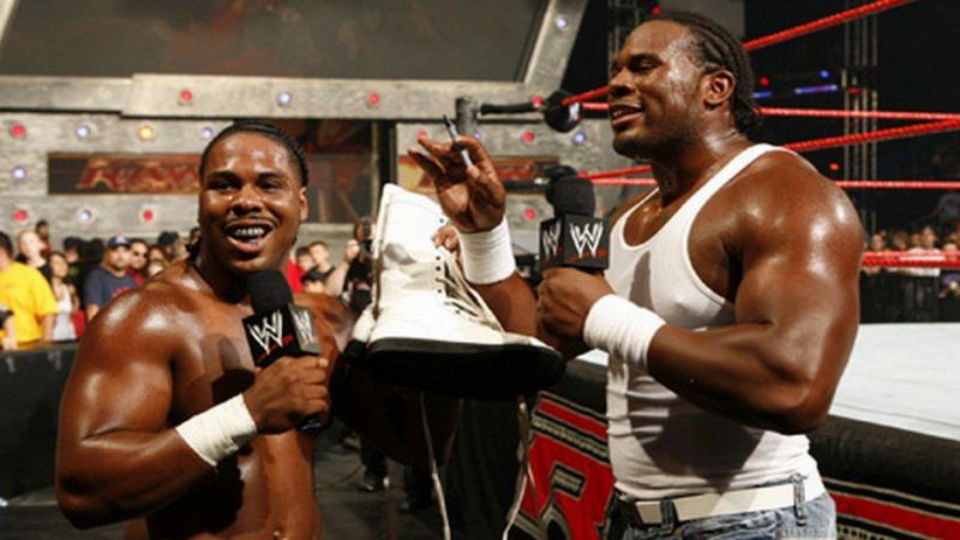 Cryme Tyme's Shad Gaspard and JTG have teased a move to All Elite Wrestling.
The duo starting teaming together in WWE in 2006. The team would stay intact until Gaspard's release from the company in 2010.
JTG was then contracted to Vince McMahon's company for a further four years before he too was let go.
The tandem has done very little of note on the independent scene since their departure from WWE. However, they might be headed to AEW in the near future.
On Twitter, JTG posted a photoshopped image of he and Gaspard with the stolen AEW World Championship. JTG claimed that the pair stole to the belt to get the attention of The Young Bucks.
First off,Cryme Tyme are not thiefs. Were outstanding citizens,We have NEVER stolen anything in our entire career.We borrowed the title to make a message.
This was not a hit on @IAmJericho, But a message to AEW. If you want your title back, Its simple.We want The Young Bucks ? pic.twitter.com/jHimHO5Pc3

— JTG ( JAY THA GAWD ) (@Jtg1284) September 4, 2019
The story of the stolen AEW World Championship likely isn't work, but JTG's tweet has led to some speculating that it was part of an elaborate storyline to bring the duo into the new promotion.
It is currently not known if JTG and Gaspard will be moving to AEW, or if JTG just tried to pounce on the buzz of the stolen championship and get some media attention.
Make sure you stay tuned to WrestleTalk.com for the latest on the situation.