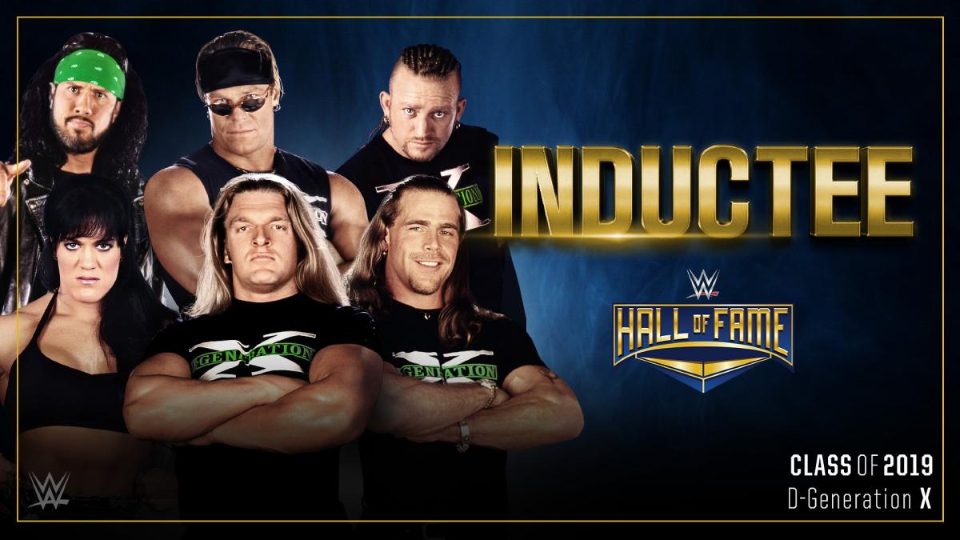 WWE has confirmed that D-Generation X will be inducted into the Hall of Fame class of 2019.
The group consists of Triple H, Shawn Michaels, Billy Gunn, Road Dogg, X-Pac, and perhaps most notably Chyna, the latter of whom WWE have held off on inducting into the Hall of Fame for many years due to fears of her controversial past resurfacing.
This announcement comes shortly after the revealing that local advertisements aired last night during the Elimination Chamber pay-per-view were promoting DX for the Hall.
The induction will make Shawn Michaels the second person to ever be inducted into the Hall twice, joining Ric Flair who was inducted as both a singles act and as part of the Four Horsemen group. Michaels was inducted by Triple H in 2011.
The group made their name as one of the headline acts during the Attitude Era, and are undeniably one of, if not the, most entertaining groups in WWE history.
They have reformed regularly throughout the years, most recently just this past November at Crown Jewel when Triple H and Shawn Michaels defeated Undertaker and Kane of the Brothers of Destruction.
The Hall of Fame ceremony will take place on Saturday, April 6, the night before WrestleMania 35.