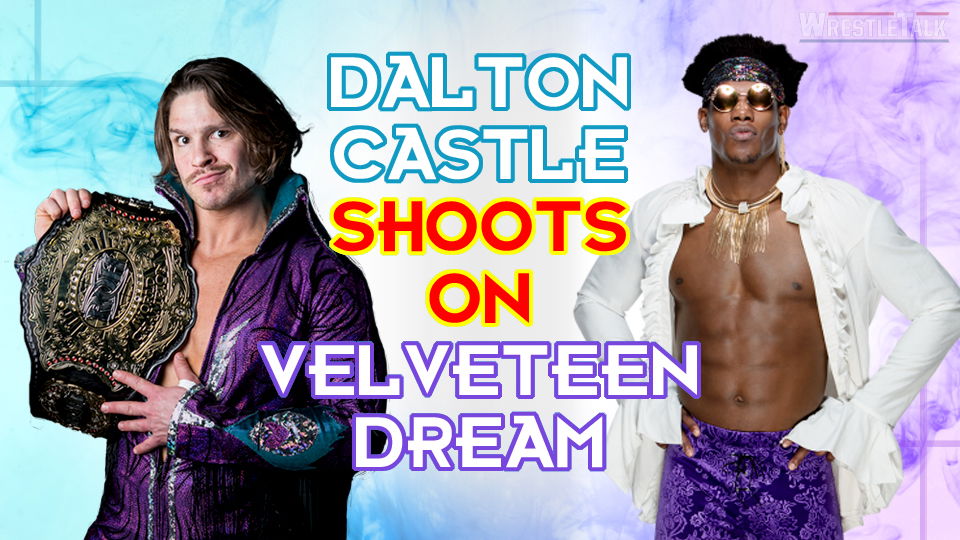 Fresh from his match at Bound by Honor (broken fingers and all), the ROH World Champion Dalton Castle spoke with Chris Van Vliet on what it's like being champion, The Boys, watching WWE, Velveteen Dream, and the Bullet Club.
Here are just some of the highlights from the Party Peacocks interview:
The pressures of being ROH Champion:
"Before I was champion, it didn't matter if I messed up. I could go out there and if I pulled off a really great match, that was great, but if I don't… that's fine. There's no risk because right now I'm trying to be champion. Now that I'm the champion, I feel like every time I'm out in the ring I have to prove to everybody that I belong there.

"There's no room for error anymore. I have to be the best wrestler I can be every time I hit the ring because as long as that championship is around my waist, people are going to be doubting me or looking at me or wondering why."
On his entrance:
"I take the entrance super seriously, regardless of how silly you think something looks or how fun it is, and it is fun. This is what I love and I put a lot of work into everything I do. The jumpsuits, the entrance… every movement I make out there is because I feel like I'm the best and I want to look the best and be the best."
Does he watch the WWE?
"I watch all wrestling, no matter what company it is. I know I'm the ROH World Champion and I love this place and I'm very proud to be a part of it, but let's not forget, I'm a wrestling fan, so if there's wrestling to be seen, I'm gonna watch it."
Bullet Club:
"It's mathematically impossible for every member of the Bullet Club to be cool, but they're all great wrestlers. I respect the hell out of all of them. The Young Bucks have taken all of us and wrestling in general to the next level.

"To see how they've elevated themselves on their own and as they've elevated, I feel like all wrestling around them has elevated and I feel like we all owe them a great gratitude for that."
Is Velveteen Dream copying your gimmick?
"I don't see that. He's kind of playing up a Prince thing, right? Is he coming out with Boys? Alright, then. We're cool."
What are the criteria for a Boy?
They come in all shapes and sizes. If you feel like a Boy, you can be a boy. I can never have too many Boys.
On being a homegrown ROH talent:
"They took a big gamble on hiring me, just giving me a shot. It took years for me to get an opportunity in Ring of Honor. I went to their tryout camps, I developed this look on my own outside and brought it to them, and they said 'Alright, I guess we'll put you in the Top Prospect Tournament.' I showed them what I had, and fortunately, they agreed with me, and they gave me another chance."
JUST ANNOUNCED: @theDALTONcastle defends his #ROH World Title against @MattTaven at #ROHWOTW: Lowell on May 9!

Get your tickets now! https://t.co/rtjuFIwIiO
Go in depth: https://t.co/Sar3zYoZiO
Stream LIVE: https://t.co/vS7fcMBTTh pic.twitter.com/h0MTdyNGNm

— ROH Wrestling (@ringofhonor) April 24, 2018
Dalton's next title defense will be against Matt Tavern at War of the Worlds on May 9. Do you think he will retain? Leave a comment below and don't forget to follow us on Twitter here.