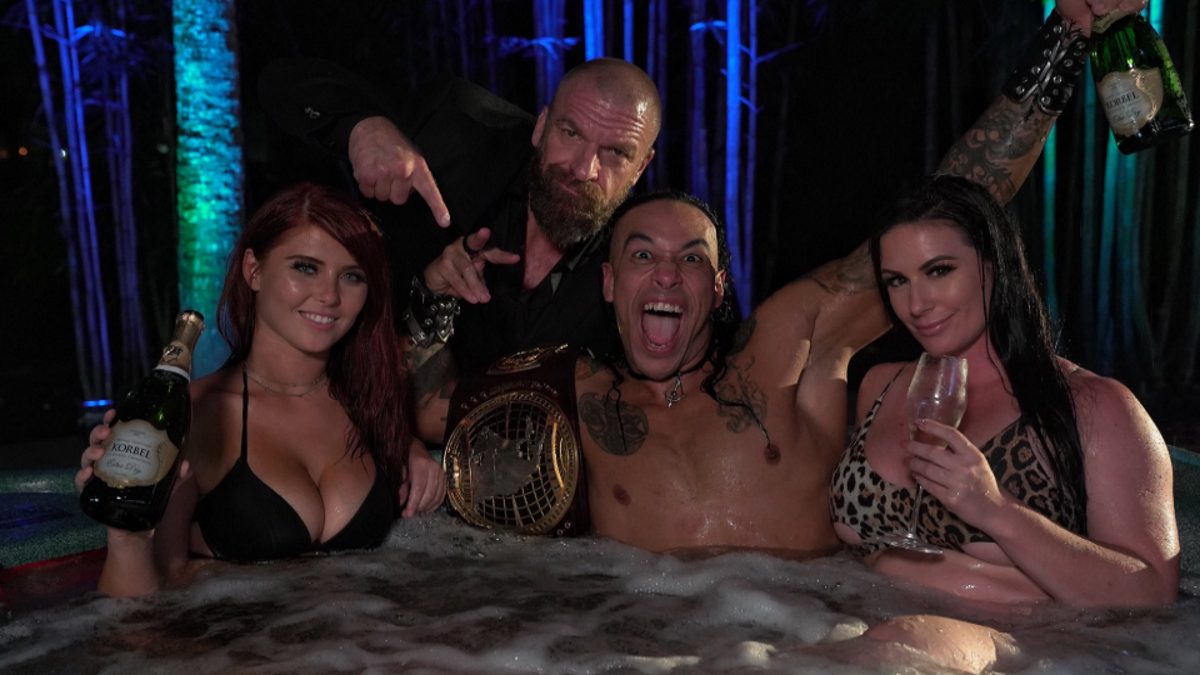 Current WWE Raw star and former NXT North American Champion Damian Priest has revealed the story behind his ring name.
Priest had previously been best known as Punishment Martinez, and he spoke on the Metal Injection podcast about the talks he had with Triple H regarding how he'd be portrayed in NXT.
Priest said:
"When I was talking to Hunter about my direction, he was like, 'We can keep you as is, who are you, and what you've done, but I see more in you'. I told him, 'I don't want to be who I've been'. I've been doing that long enough and there's a reason why I'm on a bigger stage to do it now. I was willing to change. Through conversation, he was like, 'I see this. The person I'm talking to, you're cool, you're likable, and I get along with you. Let's do this on TV. Just be you'.

"As far as the name goes, I gave him a list of stuff. Damian goes back to when I was born. My mom wanted to name me Damian and my dad was like, 'We're not naming him after the son of the devil'. That was that. I always liked Damian and I would use it in other stuff. I used it in the Indies. (Triple H) liked the name. For a last name, my first theme song was by Judas Priest. Hunter suggested Priest. It made sense. Both names are for me and they are also opposites. It's a rockstar name. He asked me, 'Have you seen The Dirt?'. Only like seven times. I loved it and love the rockstar lifestyle idea. He's like, 'That's what I want. Skip the sad and troublesome scenes'."
There were plans for Damian Priest to team with Bad Bunny at WrestleMania against The Miz and John Morrison, but Priest and Morrison are reportedly dealing with minor injuries so it's current just Bad Bunny vs Miz with the other two in their corners.
However, that could always change depending on how the injuries become less prevalent nearer the time. Priest is undefeated since his Raw debut and you have to think he'd benefit more from teaming with Bad Bunny in a match than just being in his corner.
Quote via Fightful
What are your thoughts on the above story? Let us know in the comments on Twitter or Facebook.