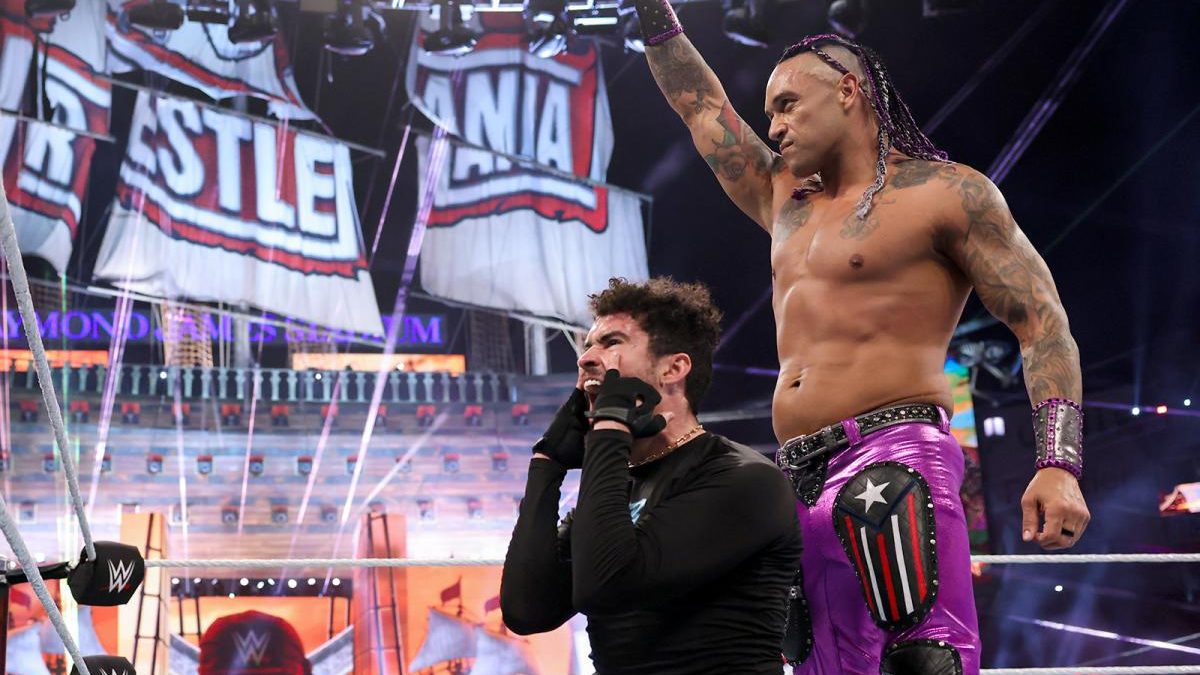 Damian Priest teamed with world-famous rapper Bad Bunny at WrestleMania 37 last month to take on The Miz and John Morrison in a match that some have dubbed the best celebrity match in WWE history.
Bad Bunny's involvement with WWE was also received very well, not only by fans but also by people within WWE too, but Damian Priest was told that he'd be "done" if the whole angle flopped.
Speaking with Sports New Australia, the former NXT star explained that "a lot of people" told him that he'd be finished if the angle with Bad Bunny leading up to the WrestleMania match didn't work:
A lot of people were honest with me and they told me 'listen, you can't blow this because if you do, you're done'. All I said was you're giving me the opportunity, I'm going to do everything to my abilities to knock this out of the park.
Damian Priest is set to go one-on-one with The Miz later on this week at WrestleMania Backlash as the duo look to tie put an end to their five-month feud with a Lumberjack match.
What are your thoughts on the above story? Let us know in the comments on Twitter or Facebook.