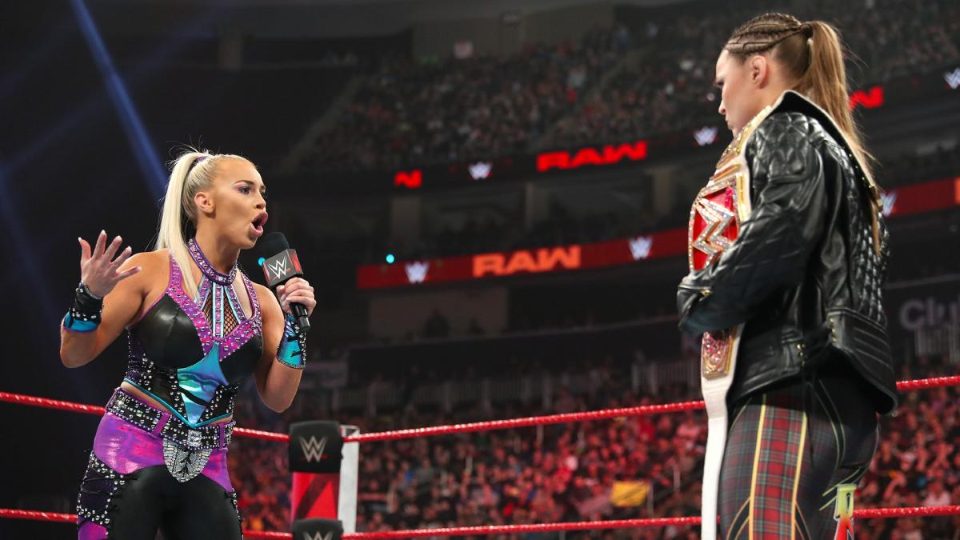 Tomorrow on Raw, Dana Brooke will challenge Ronda Rousey for the Raw Women's Championship, and I for one am shocked that they've decided they're going to take the belt off Rousey just three weeks out from WrestleMania.
All jokes aside, Brooke has taken to Twitter to give her thoughts on what she is calling the 'biggest day in her career':
??❤️ #wwe #raw @WWE @WWENXT pic.twitter.com/353m8YJkVB

— Dana Brooke WWE (@DanaBrookeWWE) March 17, 2019
The statement in full reads:
"Tomorrow marks the BIGGEST day in my career- a title opportunity, a chance to prove to the world never back down to what is put in your path to reach your goal, a match against the BADDEST woman on the planet Ronda Rousey – Which not many women in this world can say they have faced! I will say hate her or love her, she makes me dig deeper than I have ever before, she pulls out the fight in me that I never new I had, she brings alive my true feelings about WWE & the WWE Universe. So win or lose, I want to thank her for lighting this fire under my butt to NEVER EVER BACK DOWN TO ANYTHING!

I will leave you with this, THIS MATCH IS NOT FOR ME IT'S FOR US!! Everyone who supported me, everyone who has doubted me…. I will go to WAR for US.. back me in this, or not… I will step in the ring, I will remind myself THIS IS FOR EVERY MOTHER FATHER SISTER BROTHER MALE FEMALE CHILD, who was overlooked never heard and always always coming back for more and never giving up!!! This is for you!!!!! I am not promising a WIN, but I can promise you I will go toe to toe WITH NOTHING LEFT TO LOSE! Because at the end of the day, I am doing this for US…. The WWE (my home) & the WWE UNIVERSE, & everyone who has ever believed in me!"
To be fair, it's a great message. Brooke hasn't been afforded many opportunities in WWE, especially not of this stature, and it is very nice to see more and more talent being given a spotlight.