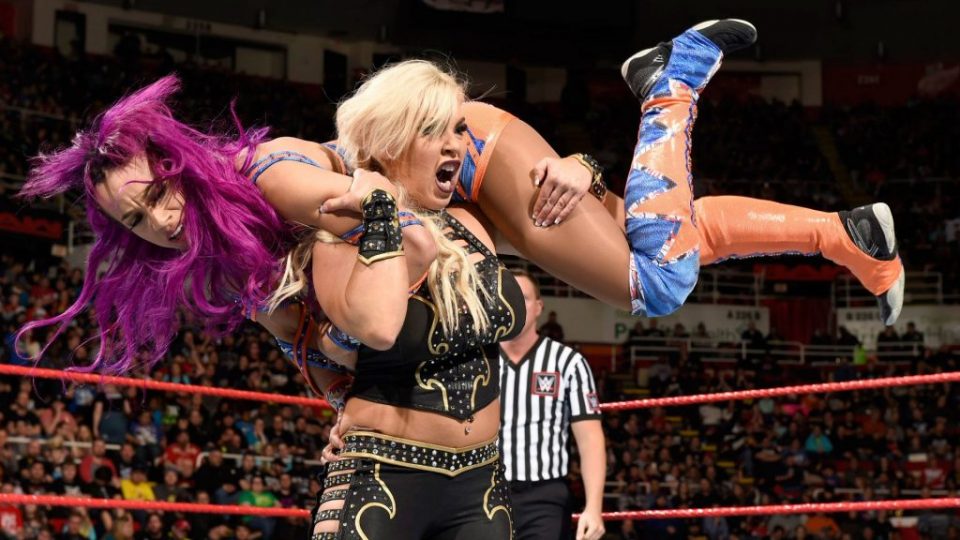 Sam Roberts mainly appears on WWE pay-per-view or NXT Takeover pre-show panels. However, just this week he was given a role as a guest commentator on Main Event, something he was clearly very excited about.
…another full circle moment

Sitting at the @WWE commentary table as a guest next to @ByronSaxton and @reneeyoungwwe was surreal and amazing. Thank you. Let's do it again soon!

To watch my first assay at WWE commentary, watch the newest episode of Main Event on Hulu! pic.twitter.com/2rb9UK36NN

— Sam Roberts (@notsam) April 19, 2019
However, Raw star Dana Brooke has responded to Roberts' tweet, and clearly isn't as happy as he is for his new role. During the show, Sam shared his somewhat harsh thoughts on Dana Brooke, saying she was never going to make it as she doesn't have what it takes.
Brooke was unsurprisingly not best pleased and fired back. She accused the host of the Notsam Wrestling podcast of burying talent. She would go on to question what Sam had ever accomplished and even accused him of giving up on things.
Sam – always thought we were cool, but Damn, wondering why @WWE doesn't have u on a lot, you burry people!! what have u accomplished.. prob gave up at it, unlike me I push through never giving up!Maybe @ReneeYoungWWE Will be right when I block you & 1 day make U eat your words! https://t.co/A5zo3YwAJJ

— Dana Brooke WWE (@DanaBrookeWWE) April 19, 2019
Sam Roberts was also criticised over Royal Rumble weekend for comments he made on the NXT Takeover pre-show. He said that Bianca Belair, the challenger for Shayna Baszler's title, was not ready for the opportunity and not worthy of performing on the NXT Takeover stage. It was clear then that Roberts' character in WWE was to come up with controversial opinions to get people to dislike him. He was clearly doing the same with his comments about Dana Brooke on Main Event.
Issue 9 of WrestleTalk Magazine is available NOW worldwide. Order your print or digital copy or subscribe to the next six issues at this link