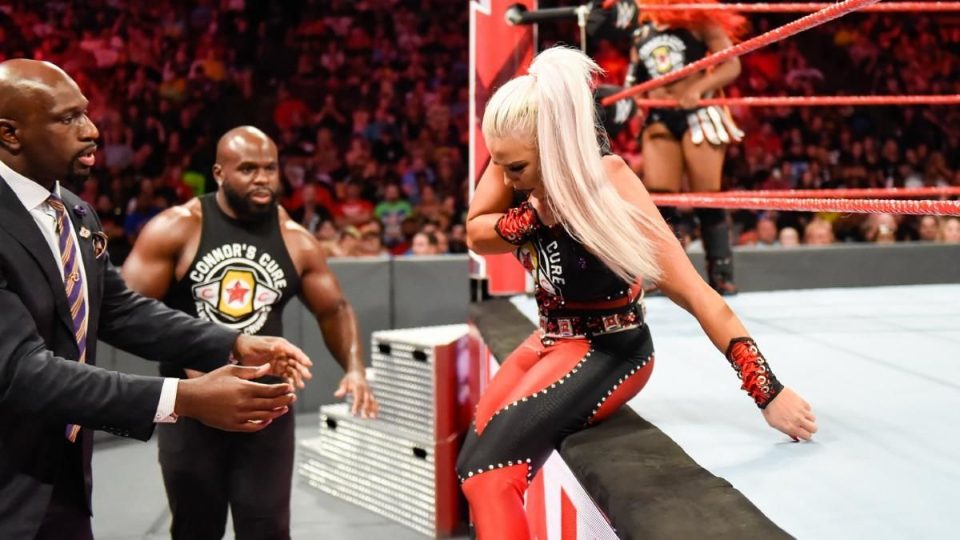 Titus Worldwide is down a member, it appears. Their official statistician, Dana Brooke has left the group. Brooke took to Twitter to announce the decision.
Titus Worldwide hasn't exactly been one of the most prominent fixtures on television. The most coverage they got was when the faction's namesake Titus O'Neil took a header at the Greatest Royal Rumble in the beautiful city of Jeddah, Saudi Arabia.
That is a moment they would likely want to forget but can't forget because it was played ad nauseam. I'm sure we won't see that clip again anytime soon…
What the future holds for Dana Brooke is yet to be seen. Though she won't be part of Titus Worldwide, she says she won't be held back anymore.
Bitter …sweet – but I must go on …ALONE… – sink or swim I will do it on my own.. I DONT WANT ANYONE TAKING BLAME OR PRIDE! In the past year I have loved & lost.. & grew stronger on my own.. let me channel this lesson into the ring! ?? @WWE #wwe #raw https://t.co/iWO7003wS4

— Dana Brooke WWE (@DanaBrookeWWE) September 5, 2018
What do you think Dana Brooke should do now that she has left Titus Worldwide? Let us know on Twitter or on Discord today!