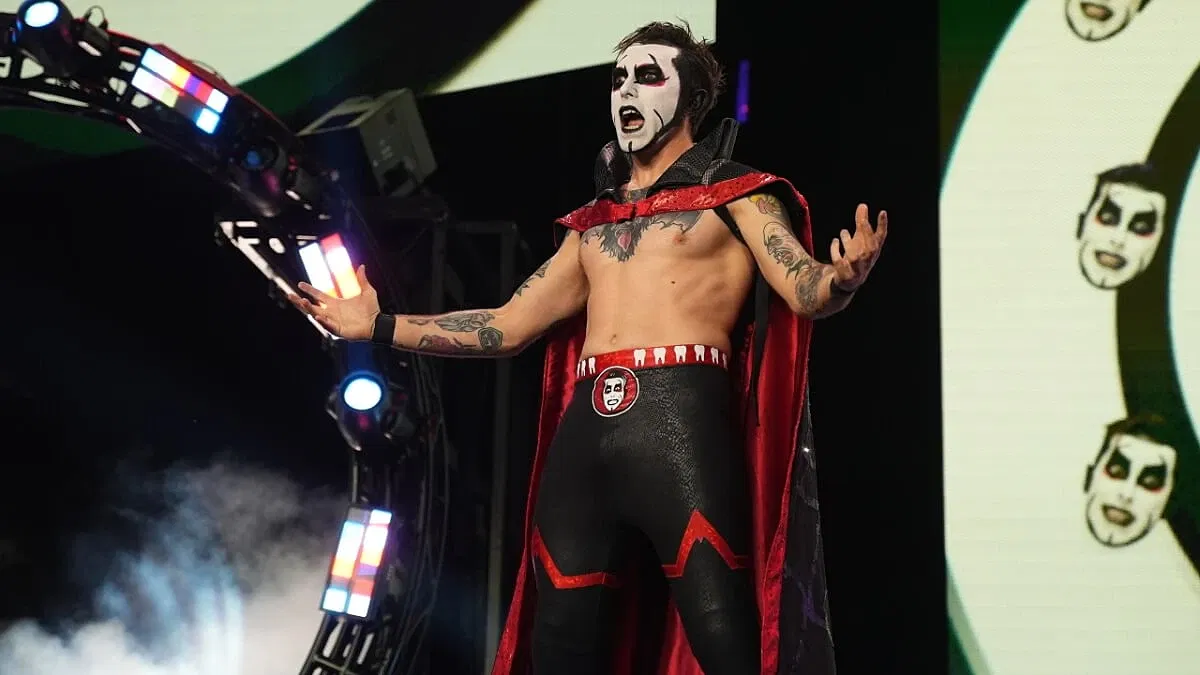 Danhausen reveals who credits himself for bringing in more fans to All Elite Wrestling in a rare new interview.
In a rare, out of character interview, Danhausen appeared on the HardLore podcast to discuss among a wide array of topics, who he credits alongside himself for bringing in new fans to AEW.
Danhausen revealed the two talent on the roster who catch the most flack for being joke acts are actually highly attractive to a mainstream audiences.
He said:
"I feel me and Orange Cassidy are the 'go to' people for people to complain about when people don't like, 'Oh, this is too goofy for wrestling.' Also, we're the two people I always hear, 'Oh, my friends don't like wrestling, but they love you two,' and now they watch, or 'Oh, I wasn't really watching, but I saw you two, so I started.' It's a testament to, we're creating new fans, which is what you should be doing as a wrestler.

That's exactly what all of our jobs should be and I feel only a handful of people are actually doing that. Whenever anyone comes up to me, it's multiple people every single line I do a meet & greet, 'I never watched wrestling, but I found you on YouTube.' Great, that means I'm creating new fans who haven't watched people like Dante Martin, who is a tremendous athlete. Now they're watching him like, 'Oh, this weird guy got me into this and now I can see Bryan Danielson, Dante Martin, Jade Cargill.'"
Elsewhere in the interview, Danhausen made the bold claim that "Diet Cherry Pepsi is actually good," but we'll let the debate commence regarding that tidbit in the comment section!
Danhausen is currently 3-2-0 on the year in All Elite Wrestling, not including AEW Rampage this week which has yet to air. You can click here for all the spoilers. 
You can check out all of the AEW Men's roster win/loss records by clicking here. 
Transcription via Fightful
If you're in the UK but didn't manage to get tickets to Clash at the Castle on September 3, WrestleTalk is hosting a watch party at The Joiner on Worship in Shoreditch, London, and we'd love for you to join us! Click here for more details.