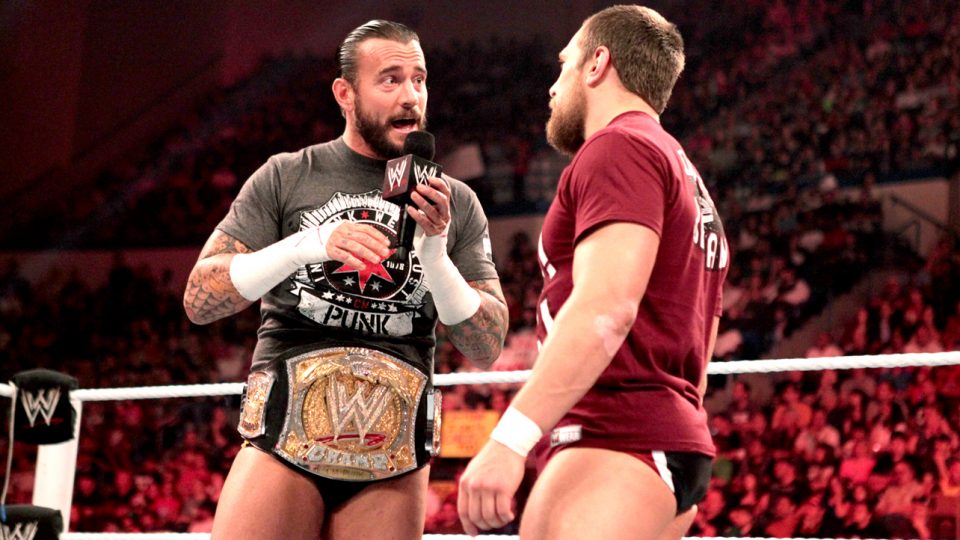 There are many dream WrestleMania matches that we've never gotten to see, and for Daniel Bryan, one of those is himself vs. CM Punk.
Speaking on the Cerrito Live podcast, Bryan said:
"It's always so enticing to come back, as much as you don't want to. I would hope yes [Punk returns]. In the back of my mind, even after he left, I always had this thing where it seemed to me where there should have always been a WrestleMania match between CM Punk and Daniel Bryan. Now, at this point, he may be past that. I know he's not big on people putting his name out there and saying, 'I want to do this.' That's not where I'm coming from with this, at all. But, in the back of my head, I was always disappointed we never got a CM Punk and Daniel Bryan WrestleMania match."
I'm never one to get carried away with stuff like this, but Daniel Bryan vs. CM Punk at WrestleMania 36 confirmed, right?!
In all seriousness, it is a shame that these two never got to have a WrestleMania match, as it could be argued that over the last decade they were two of the most influential wrestlers in terms of shaping changes in the WWE product, and perhaps even pro-wrestling as a whole.
They did have two one-on-one matches during their time in WWE. CM Punk holds a 2-0 record with wins at Over the Limit and Money in the Bank in 2012.
Thanks to Fightful for the transcription