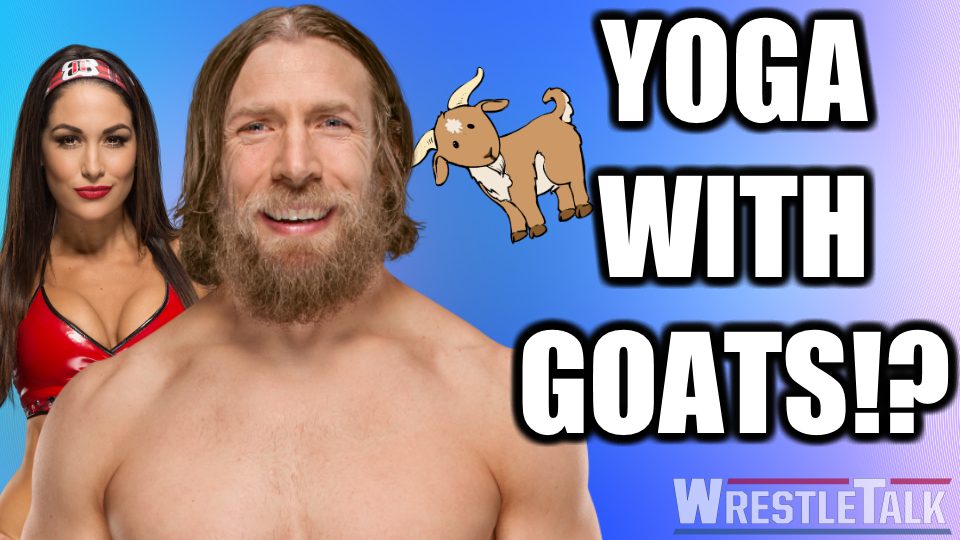 Daniel Bryan has often been referred to as the 'GOAT', meaning the 'Greatest of All Time'. Or sometimes it's just JBL thinking he's hilarious.
However, it seems the '"Yes!" Man' might have taken that moniker a little too literally.
What is your idea of the perfect date? Going out for a nice meal at a posh restaurant? Going ballroom dancing? Simply ordering a pizza and sticking on a movie?
Daniel Bryan and Brie Bella… They recently decided to do yoga with goats.
I'm sure your facial expression is in a very similar state of shock to mine after watching that.
Bryan is hot off the heels of a feud with Big Cass, with the former winning two consecutive pay-per-view matches at both Backlash and Money in the Bank.
Cass however, was shockingly released earlier this week.
I have no idea what on earth to make of that. Do you? Let us know in the comments below or on our official Twitter page, here! You can also join us on Discord to chat with Oli, Luke, the magazine team, the website writers and each other here!