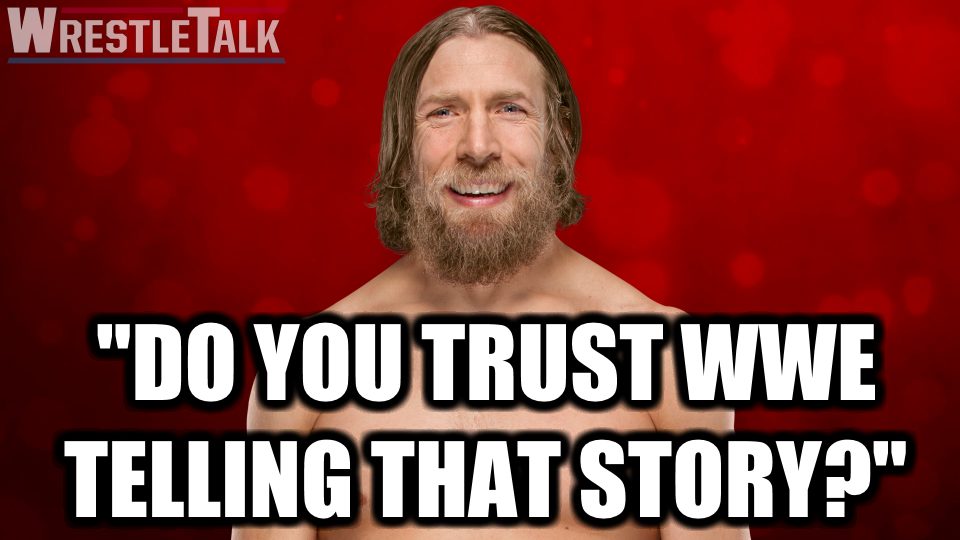 When Daniel Bryan returned to the ring this year, it what was arguably the biggest story of the decade. People suddenly had their hero back and dream matches were made aplenty. One of the most anticipated dream matches, however, wasn't with the likes of WWE newcomers AJ Styles, Shinsuke Nakamura or Finn Bálor. Instead, it was none other than The Miz on the top of everyone's list. He is the 'A-Lister' after all.
Bryan and Miz have been at odds since the former's very first day in the company. This rivalry didn't truly find its legs, however, until after Bryan officially retired. During a fateful night on an episode of Talking Smack, The Miz began to lay into Bryan.
He took umbrage with the 'American Dragon' calling his wrestling style as "soft" and in turn calling The Miz a "coward." The 'A-Lister' took this to heart and lashed out, bringing up Bryan's early retirement and telling him that his "soft" style is what keeps him healthy and in the ring each and every night. The segment ended with Bryan walking away while The Miz continued his rant.
During a recent interview with James Delow on the Gorilla Position podcast, Bryan was asked about possibly having the match against his nemesis at WrestleMania 35 in the Spring of 2019. He replied:
"I am definitely up for it. My question – you ask me that question, I will answer it with a question. Do you trust WWE with telling that story from now until WrestleMania 35? [laughs] Like, what in the last several years has shown to you that something like that is possible here?"
It is a strikingly honest answer which, admittedly, Bryan is known for. In an attempt to remain positive on the subject, Delow brings up WrestleMania XXX. At the event, Bryan finally overcame Triple H (one-on-one), Randy Orton and Batista (triple threat) all in the same night to become the WWE World Heavyweight Champion. It remains, to this day, as one of the most uplifting moments in wrestling history. The indie-darling took on the establishment and came out on top.
Bryan quickly shuts down the claim, however, stating:
"Yeah, if something accidentally happens [laughs] and, yeah, they've got no control over it, it's possible that it can happen."
Despite the obvious jab at WWE for doing everything they could to prevent the ending of that show, Bryan does provide some solace for the company. He lets on that he wouldn't want to wait for his shot at The Miz anyway. If they want it sooner, he's all for it.
"I think that would be awesome, I think it would be something that the fans would be excited to see, whether or not we can prolong – because people want to see me punch Miz in the face. I want to punch Miz in the face. Whether we can prolong that on television for that period of time? I don't know."
Do you want to see Daniel Bryan punch Miz in the face? Can WWE pull off long-term storytelling? Let us know in the comments below or on Twitter here. You can also join us on Discord to chat with Oli, Luke, the magazine team, the website writers and each other here!