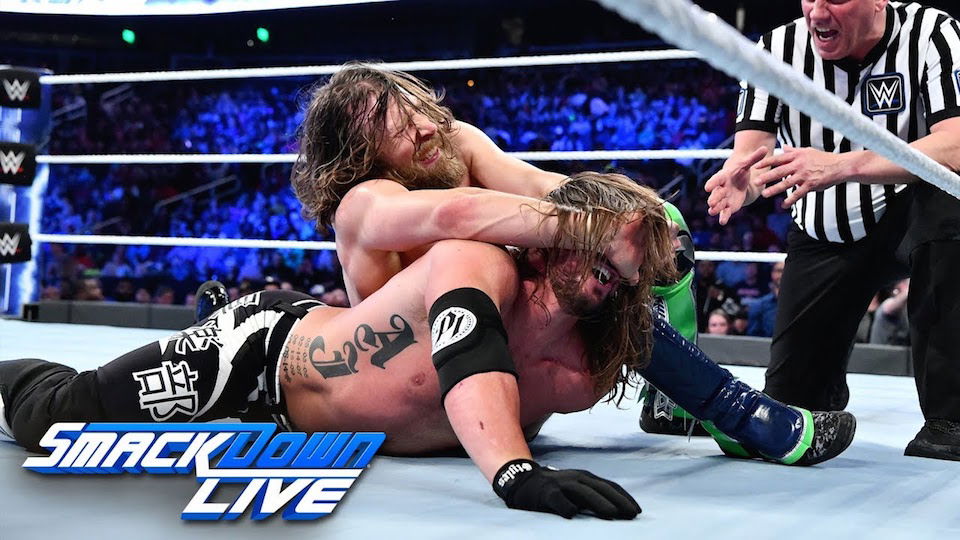 Daniel Bryan losing in an impromptu WWE Championship match on SmackDown Live earlier this week was a punishment for his refusal to go to Crown Jewel, reports suggest.
This week's Wrestling Observer Newsletter mentioned that the general feeling backstage is that Bryan was booked to tap-out to the calf-crusher as a way of warning other stars from backing out of events.
Not only did he, as a babyface, have to tap, but he was attacked post-match by Samoa Joe to rub salt into the wounds.
It is thought that big Vince has his own views on who the company's top babyfaces are, and that Bryan may not currently factor into that bracket.
The feeling is that his loss and subsequent attack by Joe was a "message to the rest of the talent", because, you know, having morals is something that simply can't be tolerated.
The current belief is that Bryan is only seen as a mid-card performer these days, and that his time in the main event will be sporadic and short-lived.
Thankfully, Daniel Bryan isn't over anyway and there is no incredible true-life underdog story that they can play off.