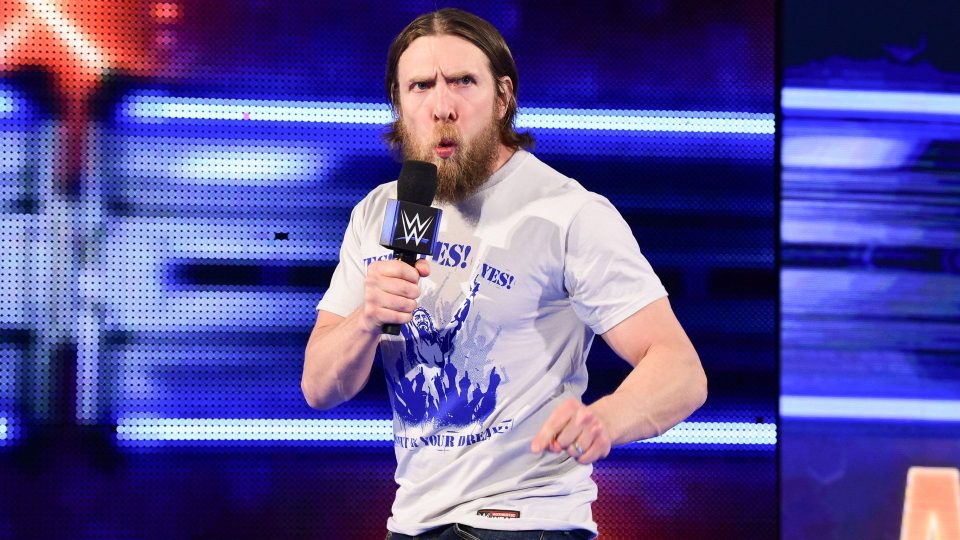 Daniel Bryan was recently a guest on the Bellas Podcast, which if you couldn't tell from its creative name is a podcast hosted by his wife Brie and Nikki Bella, and during a Q&A he revealed he'll be retiring from full-time wrestling "sooner rather than later":
"My retirement from full-time wrestling which will be coming up sooner rather than later in the next couple of years, that probably won't mean retirement for [Brie Bella] for how busy you are," he said. "It will probably be me taking on more of the parental role, and so depending on jobs and that sort of thing, that's been a nice switch in society that can happen."
There are multiple factors that could affect when Bryan does choose to retire.
As he mentioned, his family is becoming a priority and Brie is very busy so it's likely to be him that spends more time on parental duties.
There is of course also the issue of previous injuries, including a neck injury that forced him into retirement in 2015 until his emotional return in March of last year.
It's worth noting Bryan specifically said "full-time" wrestling, not complete retirement, which means if still signed to WWE he could be up for wrestling on a part-time basis.
Daniel Bryan is set to feature in one of only three currently announced matches for this Sunday's WWE Hell in a Cell pay-per-view, teaming with Roman Reigns to take on former tag team partner Erick Rowan and his pal Luke Harper in a tag team match.
We will have live coverage of Hell in a Cell this Sunday at WrestleTalk.com.
Thanks to WrestleZone for the transcription