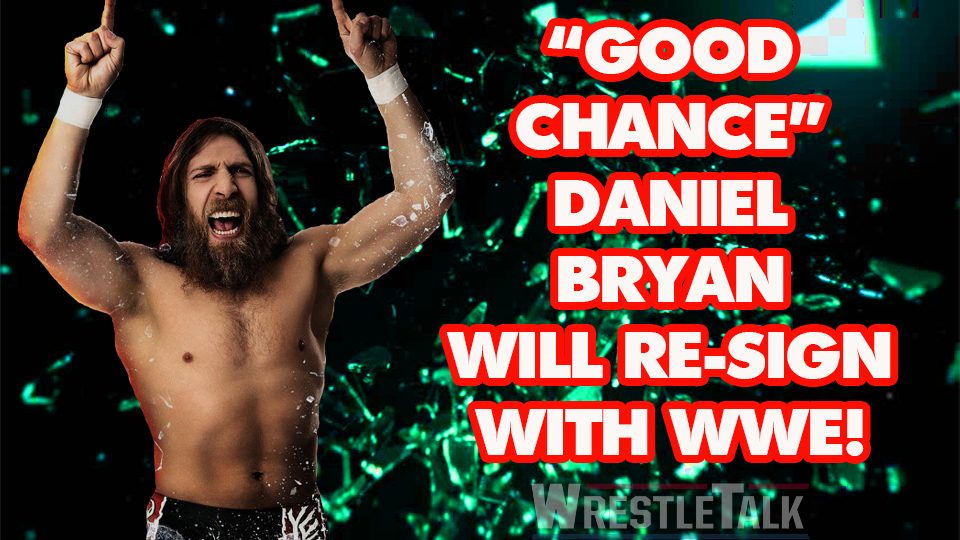 In an interview with the Business Times, Daniel Bryan stated his possible intentions regarding his future with WWE.
"The wrestling world is an interesting world right now, but I love working with WWE and my wife (Brie Bella) is a part of WWE and so there's a good chance I'll re-sign."
The Leader of the Yes Movement's contract has been a major talking point all year.  His current deal expires September 1.  Many have speculated on which way he has been leaning for months now, but this is the first time Bryan has publicly given any real indication of his thoughts on the situation.
Besides his own words, there have been other indicators the former WWE Champion will re-sign.  He has been advertised for events that take place after his current contract ends.  Also, this Sunday at Extreme Rules, the reunited Team Hell No have a SmackDown Live Tag Team Championship Match against The Bludegon Brothers.  A win could lead to a lengthy title program. A loss could lead to a feud with Kane.
While there are fans on both sides of the fence, this news is sure to please the WWE Universe, who just got him back in a wrestling role and have a plethora of dream matches they'd love to see him in with WWE's current roster.
Let us know your thoughts. Should Daniel Bryan re-sign with WWE, or should he try elsewhere and fulfill fans desires of dream matches? You can let us know on Twitter and Discord now.