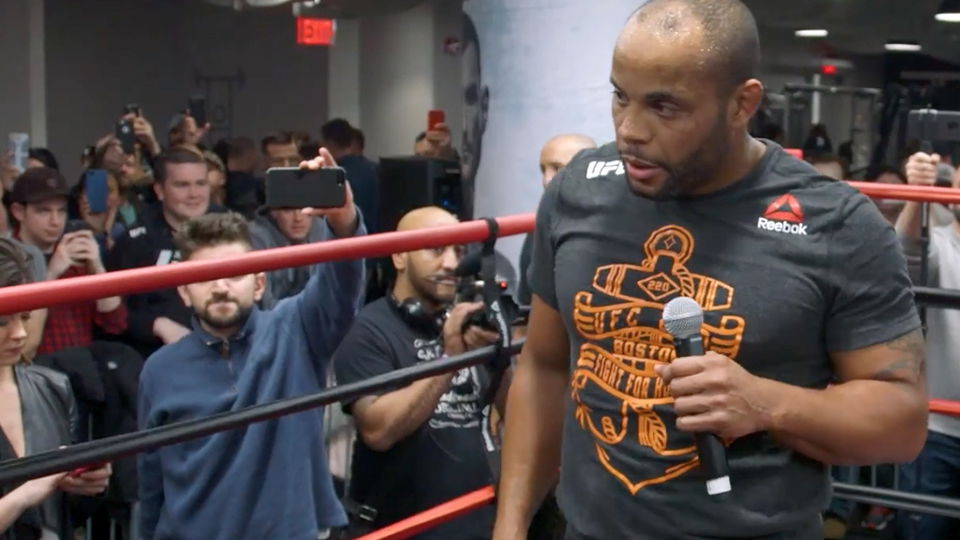 Daniel Cormier, the current UFC light heavyweight and heavyweight champion, has reportedly shown his interest in heading over to the land of big dogs for a role with WWE.
Before you get too excited about the dream matches you've already inevitably thought about, Cormier isn't interested in wrestling in WWE. Apparently he'd much rather get shouted at by Vince McMahon through a headset as he wants to get behind the commentary booth.
Mike Bohn of MMA Junkie tweeted on Friday:
Daniel Cormier just said during his scrum in Las Vegas that he's going to Orlando after UFC 230 to do a tryout for a WWE commentary position.

— Mike Bohn (@MikeBohnMMA) October 19, 2018
This wouldn't be the first commentary role for Cormier, as he has been commentating on UFC fights while he was recovering and training for his own.
Cormier is also familiar with WWE, as former Universal Champion Brock Lesnar entered the octagon at UFC 226 after Cormier won the heavyweight championship and engaged in a WWE-esque angle to set up a future fight between the two.
However, that fight may now not be happening at all according to Cageside Seats, which may lend further credence to Cormier undertaking a commentary role.
Would you like to see Cormier doing commentary in WWE? Let us know in the comments, on Twitter or on Discord today!