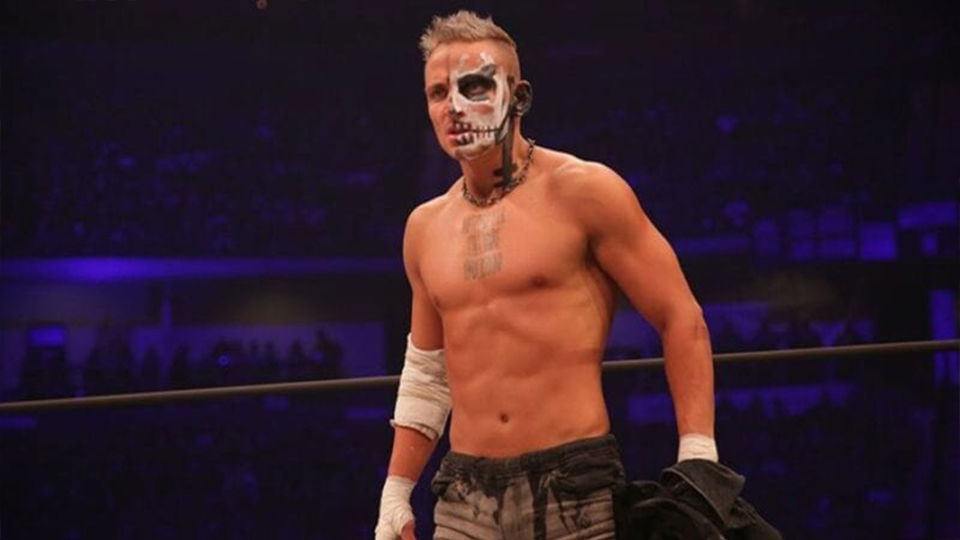 Darby Allin has shared an old video of himself wiping out doing a skateboard stunt. He discussed doing the stunt during his interview with Chris Jericho on Talk is Jericho.
The stunt that was talked about on talk is Jericho. That I attempted with two broke ankles.

And yes it sucked. pic.twitter.com/YC0B0Yfgkg

— DARBY ALLIN (@DarbyAllin) January 17, 2020
The video shows Darby skating from the top of a tall ramp before landing hard on the pavement below. Allin posted the tweet and also mentioned that he tried to do the stunt with two broken ankles. I don't know about you but that does not sound fun to me.
He most recently lost to PAC in the main event of AEW Dynamite. Had he won, he would have faced Jon Moxley for a shot at the AEW World Championship. Since then, Allin has tweeted that he will end up dead before he takes another loss.
Are you a fan of the enigmatic Darby Allin? Let us know on Twitter or on Discord!