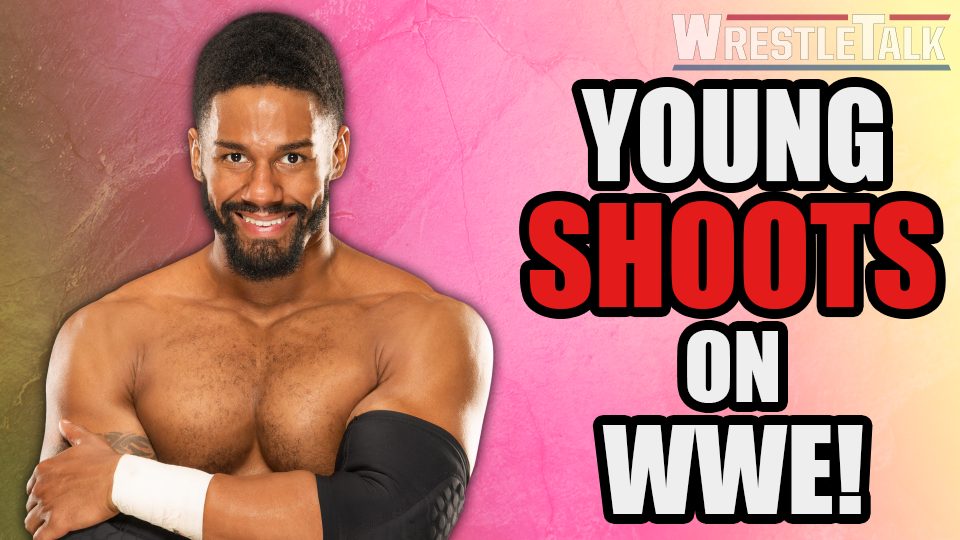 Former WWE Tag Team Champion Darren Young appeared recently on the Two Man Power Trip of Wrestling podcast, and discussed his run back in 2016 as Bob Backlund's protege.
During this run, Young challenged The Miz for the WWE Intercontinental Championship at WWE Battleground 2016 but fell short of capturing the title due to an odd finish to the match that ended up resulting in a double count-out.
During the interview, the former Nexus member made some fairly large claims regarding that match, stating that if it weren't for backstage politics, he would have become WWE Intercontinental Champion:
"When I first met The Miz years ago, I couldn't stand him. He was the loudest person in the room, but fast forward to working with him helped me so much in that storyline. The promo segments, the wrestling matches and he was such a great guy. He was actually for me beating him for the Intercontinental Title at Battleground and of course, like all heels, he could take it back the next day or a couple weeks from now. It is all like giving a dog a bone and Miz was all about saying to give the title to Darren and then I'll take it back from him. We are storytellers and I don't take it seriously, but it is unfortunate the people that are under Vince McMahon I guess didn't have my back, and so I guess you've got some favorites and not so favorites. I guess I wasn't a favorite to someone under Vince and eventually it got kiboshed."
It's not necessarily unusual to have both sides in the match lobby for a certain result, only for one of the people in charge to go with the opposite result. Just look at SummerSlam 2010 in another match Young was a part of, in which all of the Nexus as well as a couple of their opponents – Edge and Chris Jericho – all requested for the Nexus to go over, yet it was Cena who stood tall at the end of that bout. 'Mr. No Days Off' then expanded on that by saying:
"I'd be lying to you if I said it doesn't bother me because it was a storyline that I created and I knew it would work. The fans did get behind it and I'd look at Vince and be like this has really taken off and I am so happy and I'm so energetic about it. But again, I'd be lying to you if I said it didn't bother me because it did bother me. To win a singles title and be by myself on my own terms would have been amazing. It is what it is and you've got to just keep moving forward."
A wrestler upset with decisions made by higher-ups and their creative direction? Shocking. There's no doubt someone soured on Young's push as not long after this he was in a… 'feud' (?) with former partner Titus O'Neil which culminated in a tag team match that took place on WWE Superstars. I think that tells you all you need to know about that.
He picked up an injury in January of 2017 and was released in October of the same year. To think what could have come of Darren Young…not much in all honesty. Alas.
Related content:
What did you think of Darren Young during his time in the company? Was he underused or overrated? Let us know in the comments, on Twitter or on Discord today!