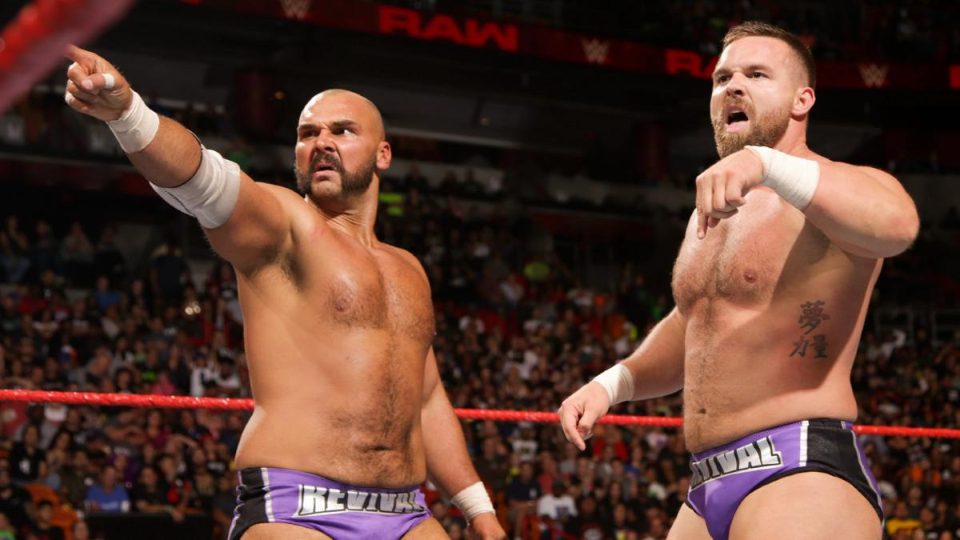 Dash Wilder of the Revival has taken to Twitter to respond to Becky Lynch's earlier tweet. Lynch had tweeted about what you can get people to do for your when your contract is up, playing off her storyline where she wants a match with Asuka.
Sweet. Noted. https://t.co/hgsZPVSlY0

— CASH (@CashWheelerFTR) December 30, 2019
Wilder responded to Lynch's tweet, simply stating, "Sweet. Noted". It is no secret that the Revival asked for their releases from WWE earlier this year to no avail. With the launch of AEW, WWE has been weary to release anyone they feel like could go to their new competition. Given their history with the Young Bucks, the Revival definitely qualify.
The contracts of both Dash Wilder and Scott Dawson will be coming due in 2020. It will be interesting to see if they take Lynch's advice by making any kind of demands when the time comes.
The Revival held the WWE Tag Team Championships on both brands this year. They recently lost the SmackDown Tag Team Championships to the New Day.
Do you think the Revival will ever sign new contracts with WWE? Let us know on Twitter or on Discord!